Last week after I watched Kirk Franklin accept his B.E.T award and thank god in front of millions of people, based on his so called "
porn addiction
" I screamed at the television, "
Why don't you thank Onionbooty.com motherfucker?? No bang bros. shout-outs?? I bet "Cherokee" would like a mention, you porn addicted, fucking gospel no talent!!
" Excuse my pent up rage, but I never really understood how anyone for the life of me could be addicted to pornography. I mean, I understand it along the lines of the "
people can get addicted to anything
" argument, like food, video games, or dressing up in a mascot outfit to have sex. But an addiction like heroin, meth, or Rosario Dawson's sweet thighs?? I wasn't buying.
My view, although the source of said view is a biased fuck who is an aficionado of seeing bare breasts as often as possible, was that there were many benefits to the age old ritual of seeing people fuck on film. For guys with limited to nonexistent sexual experience, I felt that pornography was a great tool for those individuals, so when they did finally find a woman nice or drunk enough to sleep with them they would be equipped with an arsenal of sexual moves to work with. For women that would come to me upset that they found the mountain that it their man's porn stash, I would try to comfort them with the the overtly soothing, "
What's worse, him "whacking it" or you getting chlamydia because he chose to screw that dirty waitress at your favorite eatery?? Embrace the porn sugar-tits!
" Lastly, for those people who claimed that constant viewing of pornography would desensitize a man to actual sex, I would simply say that I prefer a woman's "
happy place
" to my rough chubby palms any day of the week. So yeah, I had every angle covered when it came to me being the best pornography apologist this side of Larry Flint.
But like the epiphany Malcolm X had after he came back from Mecca, Richard Pryor's take on the "
N-Word
" after he came back from Africa, or my personal feelings for a Big Bootied stripper named "
Cadillac
" after I dropped 200 dollars worth of lap dances her way and she still refused to sleep with me, I realized that I was wrong the whole time. Don't get it twisted, I still watch porn and I download enough "
spank material
" to last me a few lifetimes, but some of my recent behavior has tipped me off that porn can be addictive. Here are few examples of said addiction that let me know that I, Humanity F Critic, have a "
slight
" porn addiction.
My knowledge of porn actresses:
When I was a sweet impressionable kid, my love of baseball not only enabled me to rattle off the Alma mater and hometown of my favorite players, but like an idiot savant I could also tell you anyones career home run's, R.B.I's, or the E.R.A of some journeyman pitcher. As I got older and my new love affair was Hip Hop, I could tell you what album a particular song came from, the producer of said track, and the year that particular piece of music came out. Now I have an even sadder habit, that habit of knowing far too fucking much about your garden variety porn star. Trust me, it's not just knowing the real name of a porn actress, that's pedestrian kid stuff. I could tell you her background, that she "
always wanted to be a serious actress
", her fear of flying and thermal underwear, the names of the only 4 actresses that she will have a lesbian scene with, and that she is a strict Vegan and her favorite line is telling people "
I eat enough meat on my day job!
!" You know, it's not that I look for inside information on women who get filled out like an application on film, it's just that my brain is a sponge for useless bullshit. By the way, did I ever tell you that I can tell you the zodiac sign's of and favorite foods of porn actresses?? I'm just saying..
I almost wasn't "HumanityCritic"
: I forgot how that game works, you know the one where you add the name of your first pet along with the name of your street and you get your official porn name? Well, since that made me "
Hutch Sherluck
" I thought that would be the perfect moniker for my blog. The blog wasn't going to completely be a porn blog or anything, I would mix it up, there would be porn reviews mixed in with my daily minutiae. But, after a few posts under the name "
Hutch Sherluck
" I quickly realized that that wasn't the direction I wanted to take my blog. First off, what kind of name is "
Hutch Sherluck
" anyway, sounds like a transgendered news man. Also, I'm pretty sure that I would offend women world wide with my risque porn reviews, not because it would be porn that I'd be reviewing, but the piss poor nature of the reviews. Imagine if every review ended like this: "
Sorry folks, but I can't accurately review this flick because I "rubbed one out" after the first scene, then fell asleep. I did take notes on what I did see though, between the self gratification that is, but I couldn't make out what I read because I got lotion all over them. Wait a minute, that's not lotion...
" See, love me or fucking hate me, just be glad that I chose Humanity Critic.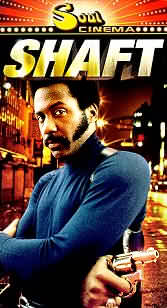 The various names I have for my genitalia:
To be honest, because I am a lifelong perv, I have always found new and innovative ways to characterize my penis. When I was younger and couldn't even get a woman to sit on my lap clothed, the names that I came up with were more innocent, like "
Cockndiaa Smurf", "Se-Man and the powers of "day skull"
, and "
Ina Bones and the nut-sack of doom
", kid stuff really. But because the filth that is pornography has eaten away from the cranial mush that I call a brain, the names that I've created have become a bit creepier to say the least. These names include, "
The African Roto-Rooter", The Gyrating meat machine", "The Microwave
"(because I'm done instantly), and "
Nyquil
"(because women yawn after it gets in them). I know the last paragraph is hardly a selling point in my quest to pander for Internet booty, I realize that. But I feel that blatant honesty is one of my strong points, I respect my readers so I think that you all deserve nothing but the god's honest truth. Actually, if I ever meet any of you ladies at a blogger meet up and we decide to get acquainted, "
biblically
", you can't get mad at the way I sexually underachieve. As you are quickly putting your clothes on, disgusted, sexually unsatisfied like no other time in your coital history, I'll simply say "
Come on toots, you read the fucking blog!!!!"
I call too many women "Dirty Girl"
: First off, despite what you might get out of my daily ramblings on this site, I respect women to no end. My mother has always been a shining example of strength and intelligence, something that has transferred in my respect and adoration of the friends of the female persuasion that I have. Now that doesn't have shit to do with women that I hardly know though, because for some reason I call women "
dirty girls
" the same way a porn actor would do while he is getting, well, pleased. For example, when I was at a club and this chick in her early 20's was dancing very seductively in front of me, like a creepy old man I said, "
That's right you dirty girl, you know what daddy likes!
" When I was at a dinner party filled with coffee-shop poet types, the type of people who would at least act like porn isn't the greatest thing in the world, a woman that I hardly know began stroking my dreadlocks and rubbing my scalp. Because of this I blurted out, "
Rub that scalp like you mean it, fucking dirty girl!!"

It has gotten so bad that a bartender named Sheila has been on the business end of my porn influenced mouth, so when she was fixing a drink I ordered I said "
Jesus, when you shake that drink it gets me all excited inside, like a toddler on Christmas eve and shit. That's my dirty girl!!
" It's problematic because I can't seem to stop.
Honorable Mention:
1.
I look at an imaginary camera during sex.
2.
I scream, "
Here comes the money shot!!
" when I climax.