Lately I have encountered people who have had a dangerous misconception concerning yours truly. People, who either meet me briefly or meet me at one of my bands shows, for some reason think that I am "cool". Let me pull back the curtain right now and say that I am "not cool", I am a huge geek and proud of it. Even though I embrace my inner nerd whenever possible, there have been times where I have done things that I am not proud of. These are instances where I royally fucked up, and wished that I could take back what I just did.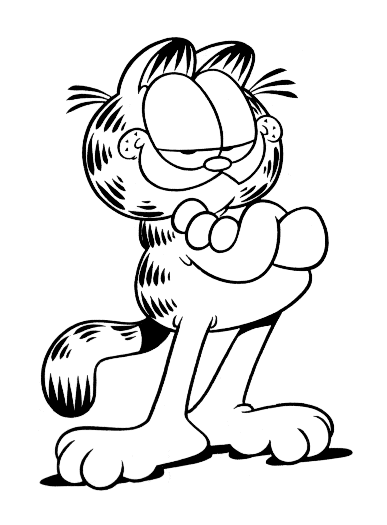 Is there a Vet in the House?:
My neighbors kids had a few animals that they took care of, a couple of dogs and like three cats. I noticed how much those kids cared for those animals, constantly giving them attention whenever possible. I was also proud of the kids because like a lot of pet owners, they didn't let their animals roam free, causing havoc for their neighbors. One summer evening, I was preparing to go to a friends dinner party where this local newscaster that I had a crush on was attending. Granted, this newscaster is married, but just think if I could sway her to cheat on her husband for just one night? Watching the news would be a totally different experience for me if I accomplished that. Anyway, I was in a rush because I was running late, so I hopped in my car and started to back up. When I did I felt that I rolled over a newspaper or something, but I ignored it and went on my way. As I got down the street I noticed that I forgot my wallet so I returned back to my house. When I got to my driveway I was surprised to see a smooshed cat lying there, with blood splattered in every direction.(
The shit looked like a crime scene, minus the yellow tape and police
) I immediately knew I had fucked up, killing the neighbors cat. First I thought, "
Shit, it is 11:30 at night, noone is looking. I can just throw that feline motherfucker in a dumpster and hose off my driveway.
" Then I thought, "
I'll just bury that bastard, who will ever know
?" But that thought was quickly dismissed being that I have seen "Pet cemetery" a shitload of times. I did what any honorable guy who just murdered the neighbors cat would do, I went over to their house with the dead cat in hand. I rang the doorbell, and when the father of the house came to the door I said, "
It looks like I accidentally ran over yall's cat.
" The father was understanding, shit he better have been, since I could have easily told his wife about the lady he had in their crib when the wife and kids were out of the country. The father took the cat from me and the whole thing seemed like it was over. That was until the kids came down and saw what I had done. They started screaming and crying, that is when I felt like a steaming pile of shit. With all the screaming going on I thought I was in a ghetto gospel play or something, it was surreal. It got even uglier when the kids started calling me names, "
You bastard
!", "
You black son of a bitch
!" That's when I looked at the father and said, "I
know your kids are like 13 and shit, but there isn't going to be too many more "son of a bitches" though."
That situation was over, so I went to that dinner party and met that newscaster that I had a crush on. I guess telling a "
I just ran over a cat
" story isn't going to sway a woman to cheat on her husband. Damn!.
You are not Ashton Kutcher motherfucker!:
I have a friend who is a amateur film maker, currently in film school. I have been in some of his short movies and he was the one that directed the skateboard video that I was in, the one that I will put on my blog next week. Apparently, for a assignment he had for school, he did a faux episode of punk'd with me being the victim. I had no idea what he was doing, so I feel a little better about my actions that night, kind of. Apparently, he had a camera set up in a car beside his, which was parked in the parking lot of a club that we were at. The plan was that during the night he would ask me to go to his car to get something for him, and when I got there, there would be a man claiming that my boy's car was his car. The plan was to capture me on tape having a hard time with the gentleman in question, I guess they thought it would be "
hilarious
" having me struggling with this strange man. Anyway, when I got to the car there was indeed a man sitting on my friends car. I said, "
Hey man, get your ass off of my friends car asshole
!" He said, "
This is my car motherfucker!"
Then he hops off the car gets right in my face, I guess they expected this to be the part where the man and myself argue for minutes over the true owner of the car. Instead I just hit that motherfucker, and started to hit him again when a camera man hopped out of the car beside me and said, "
Stop! Stop
!" Not only was I told that I was part of a bootleg version of punk'd, but the guy that I had just struck to the ground was my friends cousin. I felt bad, really bad, but they should have known how I am.
Blind Man's Bluff
: I have neighbors that I am cool with, but for the most part I am anti-social as shit. A couple of years ago a new family had moved across the street, I noticed that it was a young couple, two bad ass kids, a dog, and a 30 year old hippy looking guy who was the brother of the young bride. I would come home every day and I would notice that hippy dude would be staring at me when I entered the house. I thought nothing of it at first, so I waived and said "
Hello!"
When he didn't respond I would say to myself, "
What's his fucking problem?"
Every day for a month this asshole would be watching my every move when I got out of my car, I started to get paranoid as shit. After a hard day, I came home stressed the fuck out. When I got out of my car I once again noticed the man outside, looking at me like he had a problem with me. That's when I lost it and went to the edge of my driveway and said, "He
y Buddy, what in the Fuck are you looking at??(
noticing a cane behind him)
What if I go over there and beat you with your....cane
?" Damn, it made sense, the sun glasses, the cane,
this motherfucker is blind!!
On top of that he had headphones on so he didn't hear my incoherent rant, so I slowly turned around and headed to the house. Too late, the lady of the house emerged and said, "
You finally figured out he was blind huh?"
I responded, "Yeah,
Oops, my bad
!!"
Life of the party:
I have to admit something, even though I say that I hate surprise parties, I actually love them. Anyway, this one year I had the same thing planned for my birthday that I have every year, alcohol and titties. My boy Ron and I went to go play pool before we went out to some club for my birthday. We shot a few games, nothing too unusual, then we went to his house since he wanted to change before we went out drinking and trying to talk to extremely loose women. I kept wanting to talk about this cute waitress at the pool-hall as we entered his house but he kept wanting to change the subject, it was weird. I was relentless, "
But dude, she has a fat ass though
!" Then he said, "
Man, can you stop talking about that girl for at least one minute
?" "
Sure
", I said, as he opened the door to his house. We walked down a dark hallway, quickly approaching his living room. When we almost get to his living room I blurt out, "
I think I have a chance to fuck that waitress broad, what do you think
?" Immediately after I say that, the lights come on and I hear about 30 people yell "
Surprise!!"
The problem with that is the person who had set the party up for me was my girlfriend at the time, who wasn't too pleased with my sudden admiration for the pool-hall waitress. She was pissed and embarrassed, her friends looked at me like I was scum, Ron looked at me with a "
I tried to warn you
" face, and the rest of my friends were laughing because they thought it was the funniest shit ever. Yep, once again I fucked up, but saying "
Oops, my bad
" couldn't rescue my black ass out of this predicament.