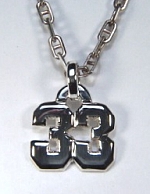 Yes Ladies and Gentlemen, 33 years ago today James and Louise brought a bouncing baby boy of 8 pounds 9 ounces into the world on the island of Oahu. If you didn't catch the easiest hint in the world, yes, today is my motherfucking birthday. Every year on this day I do something that probably causes Jesus and everyone in his office to giggle like school girls, I get on my knees and pray. Before my knees ever touch the ground I can see Peter alerting the big guy, "
Yo, HumanityCritic is about to pray!!"
, causing everyone to gather around their heavenly monitor to see what I'm about to pray for. I see them taking bets, one angel saying "
I got a thousand that he begs for a dream date with Janeane Garolfalo!!
", another one chimes in "
No. I bet you my paycheck that he prays for a longer penis, that's what he always prays for!
", someone else yells "
You are all wrong! He's going to pray for that purple growth on his penis to go away!!
" God, in his infinite wisdom and infallibility, just smiles, folds his arms and says, "
Trust me, it's not that interesting..
" Of course the almighty is right, I just pray that I stay in good health, I thank god for my mother and the fact that she beat breast cancer, my wonderful brother and sister, and the fact that I have avoided any STD even though I have penetrated women who's vagina's could have doubled for a petri dish. I imagine God saying, "
I told you guys it wouldn't be that interesting, I am god by the way, hello!!
" I can see Jesus strolling in and saying, "
Lets just hope HumanityCritic's 33rd year will be better than the one I had!!
" That's when I got up, hoping that I just didn't pray in the rug stain acquired from mass amounts of Internet porn, and started to weigh some of negative aspects of being 33. Here are a few.
Grey hairs:
When I first started growing grey hairs I was excited, I mean, anything to make a violence prone sexual underachiever like myself more distinguished, I'm all for it. I couldn't wait to have a slew of grey hairs intermingled with the black ones throughout my dreadlocks, being able to successfully get a woman to count my ceiling tiles on the strength of me saying that I'm a professor or some shit like that. Well, I have plenty of grey hairs alright, but they aren't on my head..wait..the grey hairs ain't on the head that I think with..wait..fuck it, most of my grey hairs have congregated on my crotch. Sure there are a few in my locks and in my beard, but most of them dwell down below like an Australian lesbian. It's pretty disgusting, I have enough chicks hesitant to fuck me in the first place, the last thing I need is to have a crotch that resembles someones ashtray.
Dating younger women:
I'm sure the slew of Pseudo-feminists who have attacked me for being a "
woman hater"
as of late will hate the next 2 paragraphs, but who gives a fuck what you hoe's think anyway?(
Just playing, kinda.
) Because I'm an unmarried 33 year old without any crumb-snatchers to speak of, I find myself in quite the predicament when it comes to dating. Dating younger women is cool, they are more open to suggestion based on the one time a chick agreed to come to the bedroom wearing a catholic school girl uniform while reciting the lyrics to "
Paid in Full
", they have a vest for life that is inspiring, having a barely legal harlot on your arm is quite the ego boost, and they enjoy when you tell them stories before nap time. The negatives, on the other hand, is when they stare at you like a deer in headlights when you mention old school Hip Hop of any kind, having to endure silly conversations concerning the lyrical prowess of Lil Wayne, and the fact that a person like Keisha Cole is her role model can be quite disturbing. But the ultimate negative, which is a big one, is that she will outgrow you and leave your as soon as that Love Jones hits you.
Dating women my age or older:
Of course there are women of all ages out there who are wonderful human beings and would possibly be a great match for me, but this post ain't about them. Dating women my age or older has it's benefits, like it would be comforting to fuck a chick that actually remembered Ronald Reagan, we both could relate to music and pop culture as a whole based on our age, and if you are serious about her she would be willing to marry your ass based her "
Shit, my internal clock is ticking louder than Big Ben and shit, let me marry this miserable bastard and have his demon seed
" way of thinking. The downside, unfortunately, is that you would be dating a chick who has as much baggage as you do. Not all women, but some will make you pay the price for every guy that left her on the alter, fucked her best friend in the ass on her coveted linen, stole money out of her purse, even her ex boyfriend who once took a shit at her 21st birthday party.
Going to clubs:
33 is a weird age when it comes to going out to various nightspots around town. I mean, going to 21 and up clubs becomes difficult when I'm there as I look around at all the delectable barely legal ass, feeling like someones god-damned father. Then if I decided to go to clubs where older folks hang out, the majority of the patrons there aren't my age, closer to my mother's age would be more of an accurate description. I don't know about you, but humping a chick who smells like Ben gay as I play connect the dots on her liver spots doesn't really seem to be a great sexual encounter in my honest opinion.