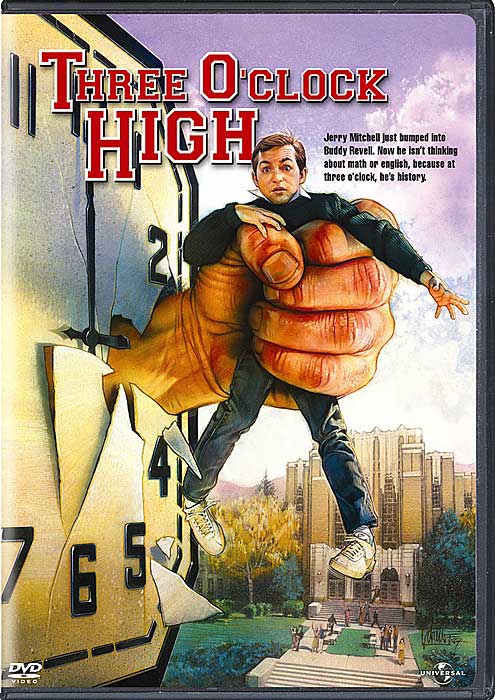 For the past few months, to get rid of an unwanted gut so my penis would appear bigger to the ladies, I have played basketball at my local YMCA at least three times a week. The dudes who I play basketball with hate to see me walk through the gym doors because of my killer defense, my ability to split double teams, my deadly three point abilities, and my pin point accuracy when it comes to dishing off the "
rock
". Ok, the previous sentence was a lie. Even though I am a decent player, people hate me because I told a gentleman on my team who was in his 60's "
I wouldn't trust your ass with the remote, you really think you are taking the last shot gramps??
", I forced a kind young gentleman on his way to the priesthood to call me a "
motherfucker
" once, I even made a female baller with WNBA aspirations throw a punch at me in anger after shutting her down and saying "
I'll let you by me if you show me your tits!!
" Suffice it to say that people at the YMCA hate my very existence, but that's fine because I think being liked is overrated any fucking way.
So you would think me, a guy with about a thousand fights under his belt, a rather casual distaste for any member of the clergy, a love for triple penetration porn and any flick where the actress gets up close and personal with a string of beads, and a guy who once called an ex girlfriends grandmother a "
dirty old whore
" would be anyones role model. But it's true folks, ever since the summer started I befriended a 16 year old kid named Juan, and because he looks up to me I have desperately tried to alter my behavior around him. Granted, he first started looking up to me for all the wrong reasons.
Let me explain:
I got into an argument with someone on the court one day, so when this person wanted to fight me outside I accepted their challenge. When we both got outside, crowd in tow, I was about to beat the shit out of this feminine ass looking dude who wanted to scrap with yours truly. In an act of silly machismo, I stuck out my chin and offered my opponent the first shot, and when he took it I said "
Oh shit, you hit like a bitch.. I'm about to bury your sissy punching ass!
" Thats when Juan tapped me on the shoulder and said, "
HumanityCritic, you know that's a girl right??"
Manly looking lesbians who I didn't fight aside, since then I have done my best to be a responsible role model for young Juan whenever I see him. I felt like an actual adult, stressing the importance of prophylactics, to respect his mother especially since she is raising three kids on her own, how a college education is the key, real after school special shit. This is the first time I didn't mind altering my real self because it was for a good cause, the positive molding of a young mind. But I was forced to give young Juan the uncut truth like an uncircumcised porn star, when he asked me a very strange question. He asked me, "
HumanityCritic, how do I avoid a fight and not look like a pussy??
" Still having my "
Heathcliff Huxtable-responsible negro
" cap on I said "
Who cares what people think?? Fighting is never the answer, and it takes a real man to walk away!!
"(I actually said that with a straight face) He saw through my bullshit, and asked the question again very slowly like I was a retarded child who was hard of hearing. So I thought I would be honest with the young man, here are some examples I gave him that I hope he didn't listen to.
Get the Fuck outta Dodge:
Even though fleeing from an altercation would indeed make Juan look like a euphemism for a vagina, I still thought I would keep within the "
aggressive ways to avoid a fight
" motif. Listen, I have rarely if ever avoided a fight in my life, something that doesn't make me particularly tough but foolish, but if telling a young cat about the age old tradition of the "
retreat
" saves his ass one day, then that's all that I care about. To be honest, this is going to sound silly I know, but I respect someone running more than you would think. I mean, it beats trying to act tough and you mercilessly getting your ass beat, it clearly beats trying to nervously talk your way out of an altercation
THEN
mercilessly getting your ass beat. But I told Juan that he should only run if he feels outnumbered, because running from one person might end up having panties stuffed in his locker for the rest of his high school career. Earlier I lied, I did run from an altercation a few years ago. I was in a bar and had an extremely heated argument with some black biker dude, something about me having my tongue down his girlfriends throat. Anyway, after noticing that he was there with about 30 of his biker brethren, all armed and all wanting a piece of me, I broke the fuck out of dodge in the most discreet way possible.(
You know, knocking over waitresses, hopping over tables..
) Its cowardly, I know, but like the great poet William Smith once said in the song "I Think I can Beat Mike Tyson": "
A good run is better than a bad stand any day!"

Throat Chop:
I know, I know, a throat-chop is a physical strike and hardly seems like the action of a person who is trying to avoid a fight. Let me explain: It is my experience, from age 2 to 32, that most people who you encounter don't really want to fight. Most of the time they just want you to back down just so they can be secure in their masculinity, something that they have probably been insecure about their entire, miserable existence. Even with those people you encounter who want to put you on the business end of a beating, the best way to get out of it I've seen is to chop someone in the throat. Besides the benefits of them dropping to their knees like Lil Kim whenever she is handed a few stray bills, and them gasping for air like David Blaine in that god forsaken fish bowl, most people are so shocked that you hit them in the throat that usually they don't want any parts of you after that. The funniest thing I ever heard, from a 6'6 corn-fed fucker I had issue with, was him clutching his neck screaming:
"You bastard!! You hit me in the throat!!....in the THROAT!"

Break something:
In my long an illustrious history of putting my shell-toe Adidas in the rectal area of your garden variety douchebag, I have a few idiosyncrasies that I do pre-fight that are pretty fucking silly. One of those, in the few moments before the confrontation commences, is me breaking something in a rage of anger. I've never been the "
hit a wall
" type, but I couldn't tell you how many times I have been in a bar and either threw a bottle against a wall or broke one over a bar-top before I punched someone in their face. Looking back though, more times than not, this action actually scares the fuck out of the person I was about to fight. Maybe it was the sudden crash, maybe it was the subconscious metaphor that registered in the other person's brain letting them know that I would do the same thing to their face as I did to that bottle, who knows really. But like I told Juan, this isn't a sure fire thing, because I have done the same thing before certain fights and the gentleman in question looked at me like I had just openly admitted to being a P.M Dawn fan.
Punch yourself in the face:
When I used to box as a kid, before I would fight another kid, I did what I saw more experienced boxers do pre-fight and that is to punch myself in the face. Not in a reckless way to knock yourself out, but under the chin, hard enough to let the other person know that you mean business. Two decades later, if I feel myself about to smack somebody in the face, I do the same thing. Not really to scare the other person, but more of the "
old habits die hard
" category. But looking back at my experiences, trying to find something legitimate to tell Juan, I do remember me doing that and scaring the crap out of a few gentlemen. It's silly and most people will just think you are a douchebag, but more times than not a dude willing to punch himself in the face is someone you might not want to tangle with.
Have a great hype man:
This is probably the most sure fire way to get out of fights in my opinion, and Juan knew this by my stressed tone when I addressed him. Listen, I couldn't tell you how many times I was in High School, at a party, at a bar, wherever, and I got out of the fight solely on the fact that some random onlooker said something like "
Oh shit, HumanityCritic is nice yo. Homeboy is about to get his ass handed to him!!
" See, when you are about to fight someone you have this naive feeling that you are the best fighter ever and the guy you are about to face is a fucking weakling. But as soon as someone verifies that person's skill in the aged-old art of fisticuffs, doubt starts to creep in and a few drops of urine might squirt out of you. Shit man, my best hype man was a puertorican chick named Rosa I used to date. She was great, could talk shit with the best of them, and whenever I was about to get in a fight she would tell the other guy "
My man is about to rearranged your face, I hope you like eating through a straw for the next couple of months!!
" I wasn't that nice with the hands, but it gave me the mental edge where later on that night I would be drunkenly humping Rosa with a glow of victory around me. Damn, I miss that crazy broad.