About 4 years ago, in the midst of the worst terrorist attack on this country's soil, my father's death by prostate cancer, my girlfriend of 5 years dropping me as if she was a one armed wide receiver, and my mother being diagnosed with breast cancer, my good friend Alex was told he only had 6 months to live. Despite the horrible state of my mental health and my outright suicidal alcoholism, I still wanted to be there for my friend as he dealt with his own more serious health problem. He liked my support, but because he knew what I was going through he tried to dissuade me from coming by, by cursing me out, lying about being moved to a different hospital, even inventing some sort of half assed back-story where he accused me of sleeping with his fiancee. None of that stuff worked and I was staying by his side no matter what, not only because that's what loyal friends do, but because he didn't know that I tried to sleep with his fiancee before they even met and that she cursed my very existence.(
I think I drunkenly whipped my dick out, but that's neither here nor there
)
When I was visiting I would always try to steer the conversations to safe subjects like sports, movies, miscellaneous ass, anything to keep his mind off of his health issues. But Alex, the morbid motherfucker that he is, would always talk about death and situations surrounding death. Even though I was uncomfortable for the most part, we had a pretty interesting conversation when he posed the question, "
What would you do if YOU had six months to live
?" I guess you're now figuring that I will go into what I would do if I had a year to live? Well, you'd be right. I also guess you are figuring that I am posting this to pay tribute to my friend Alex that passed? Well, not because he passed, but because I was asked the other day, "
Dude, you actually pulled your dick out in front of my wife a few years back
??"
Tell people how much I love them:
My family, despite all of my bullshit, has been absolutely great. My mother is the most important woman in my life, a true Ray of light that I would gladly give my life for in a New York minute. My sister has also been supportive, looking out for her little brother because she says that I'll be a "
millionaire
" one day, but her undying love for me is clearly evident. My brother and I could be a lot closer than we are, but despite our differences he is a great man, and I would want him to know that I don't blame him for my father's preferential treatment before he died. My Uncle Chuck, the coolest bald bastard outside of shaft and Kojak, has been there also and I love him dearly. I went into that lengthy spiel, giving love to my family members, not only because they are important to me but because who knows how many bastard kids will mysteriously come out of the woodwork when I die and need taking care of, so I guess I should start buttering up their ass now.
Make a hitlist, and follow it:
If you have read my blog for just a few minutes a few things become abundantly clear, I am a classic premature ejaculator, I hate black republicans, I love Hip Hop, but most importantly I hold grudges like a motherfucker. Like a plumber with a fecal fetish, I just find it hard to let shit go sometimes. There have been retaliations by yours truly on old bullies and any garden variety asshole who ever talked shit and never got punished for it. If I was told that I had six months to live I would make a list comprised of all my old Nemesis's, people who talked shit about me, and random jackasses that old girlfriends left me go for. Like the show "
My Name Is Earl
" I would make a list, but I wouldn't be trying to make amends like the character Jason Lee plays, I would be administering savage beatings in the comfort of their own homes. I know its silly, childish, and senseless, but I just find it hilarious to think of a person getting the brakes beat off of them and them not know why. Besides, I have 6 months to live, so give a guy a fucking break here.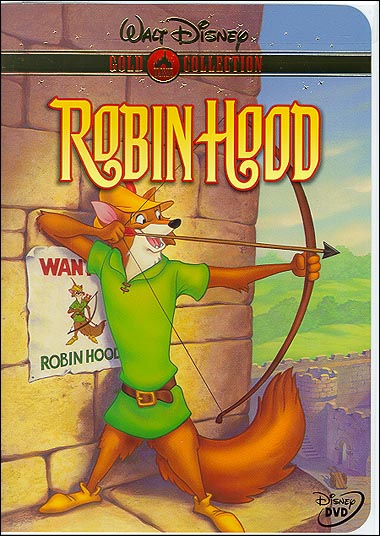 Be Robin-hood:
I don't know what way to start this paragraph off but to simply say that I would rob a drug-dealer that I know blind. Let me explain: I went to college with this guy named Ben who is currently a big time drug dealer, he is making serious dough right about now. Listen, I'm no Mother Theresa, so I wouldn't even think of robbing him if me and Ben were currently on good terms. We were once cool, but all that ended when I saw him at a club one night and he tried to act big and bad in front of some of his hoodlum friends, saying that he would beat my ass while flashing his gun. Being that I know Ben comes from a rich family, his parents both being lawyers, Ben never being in a fight in his life, and the fact that I have actually seen him piss himself when threatened once, I felt secure in taking the gun out of his belt and smacking the shit out of him with it. Some time has passed and I was actually willing to forgive his drunken faux paus, until I heard that he said that he would "
cripple me
" if he sees me. So if I had 6 months to live I would ambush him outside of his house wearing a ninja outfit(
with shell-toe Adidas of course
), hold him hostage for a couple of hours until he empties the contents of his safe and bank account, then knock his ass out for not only selling poison to my people but also fucking model chicks that I couldn't get to sleep with me if I had 100 dollar bills taped to my body. Then I would anonymously give 92% of it to random charities, hoping that that act of kindness would look good on my "
Heaven resume
". The other 8% would go to booze, weed, and whores.(
Not particularly in that order
)
Learn Spanish:
As a black blogger who doesn't have a girlfriend to bitch about my daily blog posts, I feel confident to say that I have lost out on some premium Latina tail because of the simple fact that I don't speak Spanish. This is going to sound like some third rate UPN sitcom or something, but there have been times that I have been told that I could have experienced that delightful "
Chocha"(sp?)
if I indeed spoke Espanol. Granted, they could have been lying, never having the intentions of me tasting that sweet nectar anyway, but just in case I want to be prepared if it happens again. Even if I don't meet a woman over that 6 month period impressed be my newly acquired Bi-Lingual status, I do have a neighbor named Marisol who seemed thoroughly impressed when I counted to 30 in Spanish once, so imagine where I will get with her if I string one coherent sentence together?
Make a Dialogue driven Porn
: I like my pornography like I like my women and Kung Fu flicks, small on the talk and quick on the action. Nothing decreases the size of a chubby fatser than a porno's attempt to have some sort of story, usually involving a pizza boy or some cliched horseshit like that. But if my dance-card was going to be punched in 6 months, I would make a feature length porn, involving intricate plot devices and spicy diologue to the point you thought Woody Allen wrote and directed it. Plus, nothing would bring a smile to my face faster than thinking about some couple watching my flick to add some spice in their relationship somewhere in the U.S, and them turning to each other and saying "
This is a well written porn, who would have thought??
" Besides, what better way to get the audiences mind off of my small penis, and an even smaller "
performance time
", than a shit load of dialogue for the actors to spew out.
Flat out tell people:
My ex recently told me that I was like Paris Hilton, not because we both have an association to crappy hotels, but because we are both all out attention whores. This fact would be even more evident if I had six months to live, because I would tell anyone willing to listen. I would reiterate that fact to my close friends, so that I wouldn't have to pay for any fucking drinks, and having a shitload of parties thrown in my honor wouldn't be bad either. I would tell women that I met in bars in order to get some "
pity ass
", they wouldn't believe me at first, but I'm sure they would come around when I show them a doctors note and an X-Ray that I keep handy. As much as they despise me, regardless of their current romantic situation, I would sobbingly tell my ex-girlfriends of my current situation and that "
I will go to my grave knowing that you are the only woman I ever loved
" If that doesn't remove panties quicker than a Tom Jones performance, I don't know what will??