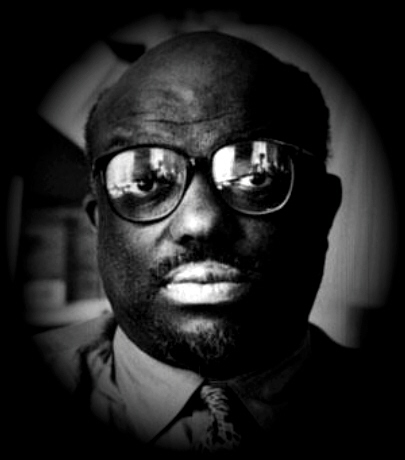 Months ago when I watched Oprah Winfrey's town-hall meeting concerning Hip Hop, there was a small part of me that thought that an intelligent discussion was to be had. Granted, I know that Harpo's history of tackling important issues is as shitty as leaky colostomy bags - her letting the likes of Bill O'Reilly lie directly in her face as if it was an Olympic sport, and allowing Terry McMillan to say "
He could have killed me!!
" about her down-low gay husband even though she could have caught "
the fever
" from a cheating straight man just as easily - but I figured that her show concerning Hip Hop could possibly be good in that "
A Clock is right two times a day
" and "
It even shines on a dog's ass once in a while
" sort of way. But as soon as the show started I knew it was going to be horrible, I'm no prophet mind you , but I accurately predicted what every person would have to say when it was all said and done. I knew that Common, a brother that I'm a fan of, would go out of his way to satisfy his tremendous female fan-base - making sure he littered his sentences with words like "
sister
" and "
love
" as many times as humanly possible, coming off so non-confrontational that you would have thought that he masturbated to pictures of Gandhi in his free time. Kevin Lyles and Russel Simmons did what was expected, people for some reason wanted them to shed some sort of special heavenly light on Hip Hop but you have to understand that these guys are businessmen first - sure they'll wax poetic about the artistry of it, and how there are other social ills in America that need to be addressed first(
a sentiment in which I agree with
) but they really don't give a shit as long as their professions allow them to fuck models between 200 thread count sheets.
I haven't been interested in what Ben Chavis has had to say ever since I saw him in a Jim Jones video once, I figured that the two former editors of "
Essence
", Diane Weather and Asha Bandele would be rather centrist while taking the necessary shots at Hip Hop to garner enough cheap applause from the white women in the audience who hate every black person
BUT
Oprah. I can't forget the sister's from Spelman College famous for banning Nelly from performing there a few years back, well meaning young women all of them - but as they cackled incoherently about Hip Hop taking responsibility throughout the show, and how they immediately stop dancing in a club whenever a DJ plays a negative song(
horseshit
) - how can they explain the artists like R-Kelly, T-Pain, and acts of that ilk on their respective myspace pages?(
I can find anyone online baby
) What, it's not degrading to women if the artist just happens to sing it?
Get the fuck outta here!!
But lastly, I knew that Jason Whitlock and Stanley Crouch
would attack Hip Hop
like it was the pork-chop causing black America's hypertension. As Mr. Crouch dressed down Hip Hop like a disobedient concubine, ranting and raving about how the genre that he obviously loathes effects millions of children negatively - lecturing us about personal responsibility, that's when I thought about challenging Stanley Crouch to a fight. That's right, mano y mano, I haven't throatchopped a bastard in a very long time. Stanley, if your reading this, this is to you motherfucker:
"
Come on Stan, you want a piece of me? Take off those panties and prove to me that your heart doesn't pump Kool-Aid, you fucking fruit cup!!! I know, I know, I'm 28 years your junior, but you look like you can handle yourself just fine. Granted, I'm strong, have a chin shattering uppercut, and I'm not completely conflicted about putting a bloated and hypocritical senior citizen on his ass - only to go through your pockets afterwords on some shameless High School Bully shit mind you . I don't particularly think that you should be the one criticizing Hip Hop, you know, acting as if you are an authority on the subject when it's painfully obvious that you know more about where Jimmy Hoffa's remains are. This outta be good pussy, I'm in Virgina and not that hard to find, bring it bitch!! When I'm done beating you senseless, you'll have Hip Hop deep inside your soul.. actually, you'll find shell-toe Adidas remains in your stool for a while!!
"
Obviously I would never pummel an old man(
unless he wants it
), if there is one thing that Hip Hop has taught me over the years - based on all the ill-informed detractors I've encountered, is that people are entitled to their opinions. Even though it doesn't surprise me that Mr Crouch is good friends with Wynton Marsalis(
another man who has tended to bend over and speak out of a hidden orifice whenever addressing Hip Hop
), I respect his opinion even though its contradictory to mine. Maybe Mr. Crouch would have been better served listening to Hip Hop himself, it would have taught him respect for other people's viewpoints, because over the years it has been documented that he has quite the penchant for violence. S
lugging a Jazz Award show organizer
after he confronted him about Crouch's negative on stage remarks, slapped a critic(
Dale Peck
) in a restaurant after he gave his book an unfavorable review then saying "
Don't you ever do that again. If you do you'll get much worse!
" - not to mention giving the proverbial knuckle sandwich to the likes of a jazz writer(
Russ Musto
), an editor(
Ron Plotkin
), and putting Harry Allen in a choke-hold.
That's gangster Stanley!! You know, N.W.A never made me want to kill people, Too Short never tempted to me to have a girl "
in my stable
" so to speak, and I love my mother despite the lyrical content of Eminem - but sir, reading your extensive history of violence, the level of gangsterism and all out disregard for your fellow man, it really makes me want to pummel the shit out of any rap critic that I come across. Take a bow kind sir, you are an influence, and I'd like to exercise said influence on that baboons ass you call a face.(
Even though this is satire, I'm really here all day.

What!!?
)
(
Since the holier-than-thou Jason Whitlock, the guy who incoherently rambles about black people being "

coons

" and such was once on "

PTI

" eating ribs live on the air - I was going to challenge him to a watermelon eating contest since that seems right up his alley. You think he'd be down?
)