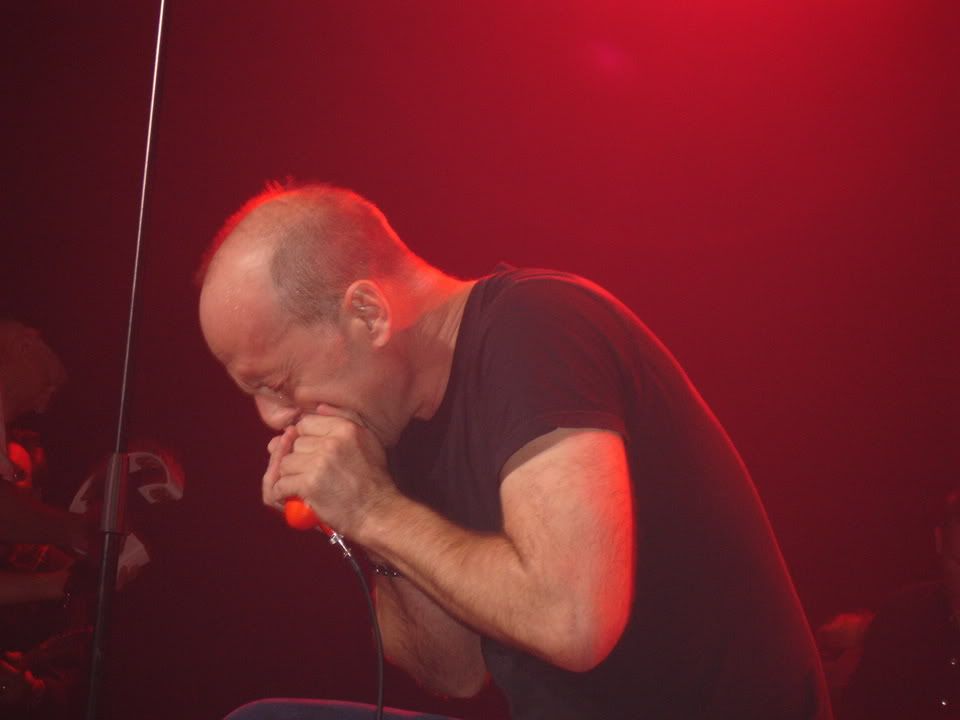 Bruce Willis' Quote:
"
Look at what happened to James Frey in the last two weeks. That's a great book and so is the follow-up book. And just because his publisher chose to say that these were memoirs, it took it out of being a great work of fiction... to this guy having to go be sucker punched on Oprah by one of the most powerful women in television, just to grind her own axe about it. Hey, Oprah. You had President (Bill Clinton) on your show and if this prick didn't lie about a couple of things, I'm going to set myself on fire right now. James Frey is a writer, OK? He can write about whatever he wants. It's fiction. It's just shameful how he was treated in some of these things."
Listen, if you knew my personal feelings about the woman who's most popular theatrical phrase is "
You Told Harpo to beat me
", you would know that I won't be signing up for Ms. Winfrey's book club any time soon. From the time she let Robin Givens weep like a 4 year old girl as she recalled tales of Mike Tyson the "
monster
"(
something we already knew but it seemed like a publicity stunt
), to the time she let Terry McMillan proclaim "
he could have killed me
!!" when talking about her homosexual husband,(Not pointing out to Terry that he "
could have killed her
" by fucking a female as well. Hey, I have a great sequel for Ms Mcmillan, how's this: "
How Stella Got her makeup kit Back
") Oprah's stock with me has fallen faster than a tightrope walker with epilepsy. But this time I have to defend one of the richest women in the world because Bruce is obviously being a douche-bag here, but lets break it down.
First, even though Republicans want to use Clinton as a source of blame for everything from the present economy to the disappearance of Jimmy Hoffa, what in the fuck does Clinton's interview have to do with anything. Even though I think I heard that Oprah's producers were warned about Frey's book beforehand, they endorsed a book by a man that claimed that every account of his was the absolute gospel. Because of her endorsement, the sales reached a height that it wouldn't have received if it wasn't for Winfrey's television coverage. Now we find out that James Frey is as full of shit as a constipated Grizzly Bear so she did what anyone of us would do if faced with that situation, throw that motherfucker under the busas quickly as humanly possible and save face.(
Not only that, she was backing Frey even when the reports started to come in
.)
So Mr. Willis, lets set the record straight. She didn't endorse Clinton's book in her "
book club
", Clinton's book sales weren't dependant on his appearance on her show, and.... You know what, Fuck you Bruce, how do you look like defending a proven fucking liar?? I can't wait to hear you wax poeticly about Jason Blair and Stephen Glass as well, two journalistic liars that I have't heard a celebrity like you publicly defend yet.. Shut the fuck up man, and deal with the fact that a dude who was born when you were 23 is now playing "
hide the salami
" with your ex and spending quality time with your kids. I guess I should really make this post seem a tad lighter based on my rant,Ok, I'll end it with a "
Yipee-Kiyeah-motherfucker!!"