Many of you have seen me go through a period where I was trying to be a more diplomatic HumanityCritic, attempting to soften my edges and be less of an insufferable prick. Many of you have seen me try and tap into my more sensitive side, trying to be more romantic than a prison rape so I could land my future ex wife and live unhappily ever after. I don't know if I'll ever change, I really don't, but one aspect about my personality that I will always feel comfortable with is how I am an outright unapologetic snob. It's a sad thing to be proud of, a very weird trait to have for a dude that grew up painfully insecure I know, but I am just passionate about my likes and dislikes. I have been known to make masturbation hand gestures while some random republican defended Bush during a debate with me, I once talked like Charlie Brown's teacher(
Whah-Whah
) as this black republican that I know tried to tell me that black folks should "
Embrace Condi because she is African American
". Shit, I am so much of a music snob that one night a couple of months ago I had one too many drinks and felt very nauscous. I could have made it home and threw up there, but to make my point I waited until this dude I know played me a few "
Young Jeezy
" tracks in an attempt to prove to me that he was dope. When he said, "
So HumanityCritic, what do you think??,
I said, "
Well, this is what I think of Young Jeezy!!(
Bwaaaaaaaaarf
!!)" As I vomited my guts out saying "
Yep, that motherfucker is THAT wack, Wow, I forgot that I had even ate corn
", the dude stormed off as if he was a pissed off prom date and said, "
YOU, are an asshole!!!"
That's me, enlightening the unenlightened one parking lot vomit session at a time. I guess that is why I love the movie "
High Fidelity
" so much, a story of a self described "
Music snob
" who revisits all of his ex-girlfriends in search of a reason why he has been so historically bad at dating. Besides what I feel to be Jack Black's best performance in a movie, the phrase "
It's not what you're like, it's what you like
!" that I have always lived by, and the appearance of my childhood crush Lisa Bonet, the lead character does something that I have done since childhood.
He makes lists.
I am a list making motherfucker, as many of you have already noticed, and one list that John Cusack's character has is his ultimate dream jobs. These jobs, as he explains in the flick, could be in any genre imaginable and any time period imaginable. Here are a few gigs that I would characterize as my "
dream jobs
".
Radio Personality
:(
now
) You have to understand that I would want this job under the best circumstances, not being saddled with a minstrel-esque play-list and having to kiss the asses of artists that I privately loathe. If that was the case then this would be the worst job imaginable, inciting thoughts of packing a high power firearm with my lunch, wondering who to kill first on my killing spree. But this would be my absolute dream job if I could play what I wanted, interview who I wanted, and was given free reign to openly criticize any artists who I think missed their natural calling of being a custodian. I'd be fearless too, telling Jim Jones face to face that I know a "
young stutterer with down syndrome who has a better flow
" than him, openly discussing the conspiracy theory with Puffy where I feel that he is responsible for Biggie's murder,and after hearing Floetry say that they support George W. Bush because of his "
high minority appointments
" I would openly ask them if they were a "
product of inbreeding"
then turn to the one that raps and say
'What in the fuck do you do again??
" I know people would hate my guts, to the point that I am sure artists would threaten me with physical violence on a daily basis. It's cool though, even though you have heard about many DJ's getting beat up by some random rapper's crew over the past few years, it wouldn't go down like that with your man HumanityCritic. I can see it now, Cam'rom coming into my studio with 3 of his goons, speaking tough guy monosyllabic speak(
explaining his lack of lyricism
) saying, "I
don't like how you dissed me, were going to take care of you right now!!"
I calmly say, "
I don't think so homey
", as I pulled out a Louisville slugger up from under my desk and a couple of my henchmen walk through the door. "
Lock the door!",
I would say to one of my henchmen, "
You getting shot in DC is going to seem like a fucking Swedish massage compared to this
!!" OK, Scarface I'm not, but you understand that this is definitely a dream job for me under the right circumstances.
A member of those "Showtime" Laker teams:
I wouldn't even have to be a starter, I could be some schmo that was on a month by month contract, as long as I could sit on the bench with the likes of Magic, Kareem, Worthy, and the rest of that bunch because it would be worth it. Those championship Bulls teams were great, and no one loves Jordan more than me, but no other team seemed like bona fide rocks stars in my lifetime the way those 80's Lakers team were. Besides winning championships and receiving sweet no look passes from Magic, and setting up the big fella to see him shoot his signature "sky-hook", there would be other benefits to being on that team that would be even more priceless. From joking Pat Riley about the amount of oil he has to drill each day to maintain his hairstyle, to sending strippers to A.C Green's room to drive him absolutely bat-shit(
He practices celibacy
), to joking Kareem about his age and asking him "
How was Booker T. Washington in person
?" But seriously, the main reason I would want to be on that team is the amount of ass I'm sure was thrown their way on a daily basis. Hell, even if I was the last motherfucker on the bench I'm sure the leftovers would be 10 times the quality of anything my chubby black ass could get now. I mean, how great would it be, because she was a Laker girl, to have a "
I once fucked that broad from American Idol"
story. Since we all know what happened to Magic, I would and not get sloppy seconds from his leftovers, and I think I would I would get a special condom made of Kevlar.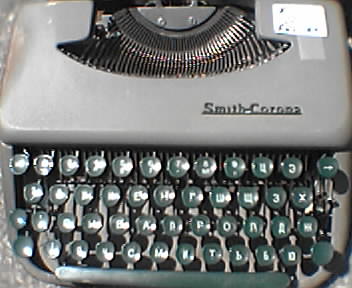 Hip Hop Journalist:
Blogging over the past year and a half, and reading many blogs of the people who comment on this very blog, I realized that there are a lot of talented motherfuckers out there. I'm not just giving lip service here, but many of you have the writing chops to replace many of the worthless human beings that call themselves "
Hip Hop journalists
". Maybe it's because I am a hater by nature, or possiblly this blog has gone straight to my dreadlocked head, but it is my honest feeling that a great deal of Hip Hop journalists suck more than Monica Lewinsky in the oval office. You read some of their articles and it's like they were paid by their artists simply by the way they constantly co-sign on that particular artists brand of bullshit, and they are even more laughable when you see them on television saying things like, "
Lil Wayne had one of the best albums this year!
"(Ten words that you couldn't get me to say if you held a fucking gun to my head) I mean, I'd tone it down and respectfully critique certain artists, but journalists may I ask you, "
Where are your testicles
?"(Ladies, you know what I mean..) Being a paid Hip Hop journalist would be a dream job if I could profile up and coming authentic Hip Hop, be free to voice my opinion in any way I like, and have the freedom to "
push buttons
" journalistically. Unfortunately, I have heard many MC's that I respect(
KRS, Chuck D
) pretty much co-sign on the concept of journalists being beat up by disgruntled rappers, which I think is a deplorable stance. But then again there is an upside to that, me telling my grand-kids one day a very humorous "
I once beat up Mike Jones with my laptop
" story.
Porn Director/Script writer:
I know, I know, there is no need for a script because people look at pornography simply for the deviant sex, I get it. But where is your vision people?? I feel that dialogue driven porn is a wave of the future, a new form of filth that would revolutionize the industry. OK, maybe not, but some of the ideas that I have are works of art, if not just flat out funny.(
Even if I'm the only one laughing
) Imagine a porn film that is the epitome of nasty, to the point that it would probably be outlawed in a few states because the deviant sex acts in said film, but there is absolutely no cursing in the film. The language is so clean that each actor refers to each others private parts with a child's vocabulary, like "
stick that in my 'happy place
", or, "
that is sure some wee-wee you have there
"(That's right, Steven Spielberg like a motherfucker!)
Besides my "
avant guard fuck flicks
", I would get angered if one of my actors strays from my script in any way possible. I can see it now, as some fictional porn star named "
Hutch Sherlock
" is pounding a sexy temptress, he says "
Baby, how does it feel to get 3 hours of sexual fluis exchange from a chubby dreadlocked blogger
??"(Yes, its a porn Autobiography, don't laugh) I'd immediately scream, "
Cut!!!! Cut!!!",
getting out of my chair and approaching the actors holding the script, saying "
No, no!! You fucked up the line dumb-ass!
" When the actors protests, I'd point at the script and say, "
It says, 'Baby, how does it feel to get 3 MINUTES of sexual fluid exchange from a chubby dreadlocked blogger??'..Recite what's on the fucking page DeNiro, Action!!!!"
Man, I would love to have that job.