It occurred to me at an early age that I was never suited for a life of crime. I mean, of course I have had more handcuffs slapped on my wrists than a freaky dominatrix, but those situations usually involved fighting in some bar, that's all. When I was a kid I was never scared to get in serious trouble because I was a minor, as an adult I was never worried too much because if I happened to break some assholes jaw, it was because it was provoked. So basically one would be led to believe that I am a hell raising-rebel rousing dread-locked bastard who shuns rules whenever possible ,huh? Well, not really. People would be surprised(
or maybe not
) that any other form of criminality and the consequences behind it, through the tenure of my life, I have ran from like Paris Hilton runs from a steak sandwich. Here are some true life tales, albeit embarrassing, where the prospect of having my prostate checked in a correctional facility by men who aren't licensed doctors, scared the living shit out of me.
Gimme the Loot-Gimme the loot:
When I was a teenager I had an acquaintance named Craig who was known for being a natural born bad-ass. I was known for punching some random asshole for saying some slick shit to me, Craig was known for fatally shooting people for the same reason. I wasn't particularly scared of Craig, just the trouble that surrounded his ass like the dirt cloud that surrounded that "Pigpen" character in Charlie Brown and shit. One day when I am at a traffic light I see Craig, his girlfriend, and a friend of his that looked like he should have been in a police lineup walking to some undisclosed destination. I hoped that he wouldn't see me, because the last thing I wanted to do was give these fucking deviants a ride anywhere. "
Fuck!",
I said loudly as Craig and his ragtag crew approached my car and asked me for a ride. I accepted, not because I was trying to help out a "
friend
", but because Craig was the same motherfucker who shot his cousin over a 10 dollar bet, so I was basically in survival mode. I start to take them somewhere and we are having some small talk when Craig says, "
HumanityCritic, can you run us to the store before you take us home
??" "
No problem
!", I said as we headed for the nearest 7-11. As we sit in front of 7-11 they are just sitting there motionless, staring into 7-11, not saying anything for about a whole minute. Then Craig shouts out, "
Are y'all ready??! Lets go
!!, then they proceed to pulls guns out and head for the store. I yell out the car, in a way that just shows that I was a novice in the age old tradition of robbery, "
You motherfuckers are robbing this place
!??!!" As I sit there freaked the fuck out, I start to think silly thoughts like, "
Think about the street cred I will get after this!! How much respect I will get on these rough and tumble Virginia beach streets!!
(Don't laugh! OK, but just a little) Then that angel appears on my shoulder once again.
Angel
: I
know I am an Angel and shouldn't be cursing, but get your motherfucking ass out of here. You want to go to jail? because with that butt those inmate will; "fill you out like an application", do you want that?? Go! Go! GO!"
He was right, so as they came out of the 7-11 I left their ass there, as they chased after my car dropping money and miscellaneous corn chips behind them. I must have driven for miles without my headlights, mainly because I didn't want anyone to see my car. Looking back I am surprised that the security camera didn't identify my car, but then we were parked on the side of the building. I kept waiting for Craig to shoot me full of holes for what I did to him, but that never happened since he pissed off the wrong guys and they treated his head like a human pinata, beating him to death.
Drug deal gone bad:
When people learn that you can fight you get asked to do the silliest tasks. I was asked to be a bouncer once, but that wouldn't work because I would just be fighting everyone the whole night. I was asked to be a Bodyguard once, but couldn't really see myself taking a bullet for some untalented pop princess or some wanna-be gangsta rapper. I was asked by a bookie to do "
collections
" for him, but if my money isn't in jeopardy then I couldn't see myself breaking someones arm or fingers because some schmuck didn't get his. But I did agree to something that I regret, being there for a friend who was selling a "
Cheech and Chong
" amount of marijuana to a very shady individual. My friend informed me that he needed my help, that the guy he was dealing with had his own "
muscle
", and he gave me a handgun just in case something happened during the deal. The whole thing seemed like a foolish decision on my part, I have the wrong temperament, and me and handguns don't mix the same way "
soap
" and "
Courtney Love
" don't really go together. But because the guy is a friend I went against my better judgment and went along. We meet this asshole that my friend is selling a duffel-bag full of weed to and the shit seems suspect immediately. For one thing, the guy's muscle kept looking around nervously, and the guy was stalling with small talk instead of handing my friend his money quickly. Well I am a paranoid person by nature, so I tell the buyers "
muscle
", "
Get your fucking hands out of your pocket
!!" The buyer looked at my friend and said, "
tell your boy to calm down!
" as his muscle inches closer to me. I'm not into drug deals, I am a suburban black bastard and what I know about "
street life
" could fill a fucking thimble, so I just got out that gun and hit that guys "
muscle
" with it as hard I could. He hits the ground and I go through his pockets and grab his weapon, all this while hyperventilating because of being in a unfamiliar situation, and tell the guy "
Just pay him the fucking money already
!!" The guy does and me and my friend are on our way, driving off as fast as possibe. He then turns to me while we are driving off and says "
It was going OK, why are you still paranoid??
" Still holding the gun that he had supplied me with, I accidentally point it at him and say, "
It's not like I know anything about the drug game, I'm from Virginia Beach for Christs sake, not Compton!!
" He balls himself in the passenger seat because of me mistakenly pointing a loaded firearm at him, so I lower it and say "
My bad
" Lets just say that that was the last favor he asked of me, ever.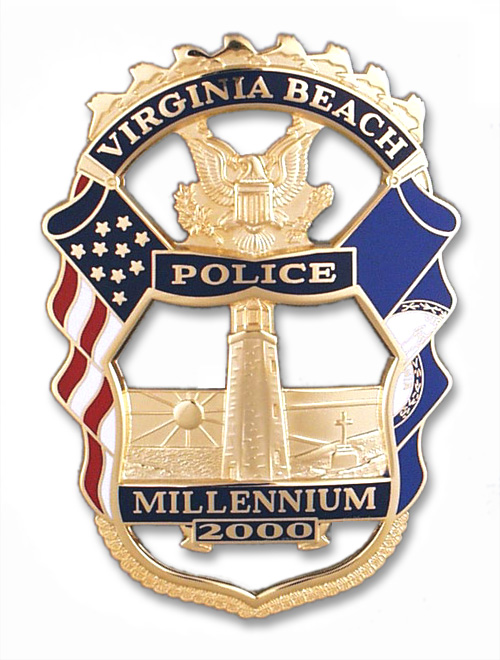 Good Cop-Bad Cop:
Because my penchant for extremely loose women and potent marijuana, during college I used to frequent a residence that we all affectionately called "
The Smoke House
". "
The Smoke House
" was my main hangout everyday because of the women that would be there giving up their bodies like suicide bombers, and because I stopped a guy from beating up one of the drug dealing owners of the residence, it meant free marijuana. I never thought about all the people who came in and out of that place, and how "
hot
" it was police wise, I just knew that that place was a piece of unadulterated heaven to me. I guess the police were monitoring that place for a while, on some surveillance type shit, because the cops picked me up as I walked to class one day. They knew who I was, told me that they saw me frequenting that place regularly, and wanted to ask me some questions. I was scared shitless as I sat in the back of their cop car, but I had seen one too many cop shows to know to say,
"Fuck y'all, I wanna see my lawyer!!
" They ignored that, and asked me if I knew about the heroin that my friends were peddling out of there. Even though that was news to me, primarily because I just thought they served bud, but I said, "
I don't know what you fuckers are talking about?
" They then said that they would find something to charge me with if I don't tell them what they wanted to hear, but I knew that they were just talking shit so I giggled a little at them. Then, in a move that I have seen on shows like "
Cagney and Lacey
", "
Hill Street Blues
", and even on an episode of "
21 Jump Street
" once, they proceed to tell me that people that I considered friends have eluded to the fact that I am the drug dealer. They said that my friends had ratted me out and that "
I would be facing major time
". Even though I knew it was standard cop bullshit, I was getting scared, scared shitless actually. As they lied their ass off all I could think about is prison, and how I didn't want to go to jail for some motherfuckers that I hardly knew. On the outside I was cool as a fan, giggling like a bad-ass to the cops and their threats, inside I was about to cry like a teething child, about to sell my mother down the river if it meant avoiding the "
big house
". Right when I had head enough, right when I was about to give up everything from names to birthdays to Social Security number to the drug dealers "
pet peeves
", the cops said "
Get your ass out of the car, we're done with you
!" I stepped out the car and defiantly said, "
Fucking pigs!! "Thinkin' every ni**a is selling narcotics!!!"(NWA reference
) As soon as the cops turned the corner I dropped to my knees and began to throw up, violently, for about 15 minutes. It just seems that I am not suited for a life of crime I guess.