For the past few months I have been corresponding with a brilliant young woman out of New Jersey named Maria. Being that she is 17 years old I was hesitant to engage in an intellectual back and forth with her, not because she isn't up to it, but in the age of on-line pedophiles and the time I accidentally browsed some "
barely legal"
porn a while back, a brother has to watch his step. But, because I am a punk, and will basically give you my social security number if you say that you "
like my blog
", I began to correspond with this teenager in question.(
Even though, at the end of each of my emails I would have a tag-line saying, "I'm not a sexual deviant! How could I, I have a crush on Janeane Garofalo for Christs sake!!" I know, my paranoid ass.)
Anyway, Maria is just getting through a 2 year battle with cancer, so not only do I admire her brilliant young mind but also a courageousness that I will never know.
A few weeks ago Maria posed some ultra serious questions to me concerning a wide range of social issues. I've been so caught up in my own daily minutiae that I haven't been able to get to it, until day. So Maria, I am putting you on "
Blast
", this is for you.(
Well, it isn't a total surprise since I asked your permisssion, but you get the point.)
So the following post is a collection of my social views, posed in question form by a young lady, for the record, that
I am not intimately involved with!!!!
Some of my answers will piss people off, and I know that there will be scores of people who disagree with me and find this post "
unfunny
", but I didn't start this blog or live my life to be "
safe
" or "
predictable
". So fuck it, here ya go.
How do you feel about
Interracial Dating?:
Like many things in life, I feel that people should be able to do what they want to do. I mean, why do you care who people chose to date. I remember a friend of mine in High School tried his best to date a chick named Keisha who not only turned him down but publicly ridiculed him in the process. So you can imagine my amazement when my friend started dating a person of another race, and Keisha got all upset like my friend betrayed her. What the fuck is that about? My brother-in-law is a white man, and when he planned on marrying my sister I told him that if he fucked up I would "
beat him to death with a bag of sodas
" and "
bury his ass in the middle of a motherfucking desert
". But then again, it wasn't because he was white, I would have said that to any asshole planning to marry my sister to be totally honest. The other day my friend Calvin asked me why I hadn't really dated outside my race and I gave him this answer: "
It isn't based on race, I don't want to be the one to ruin the myth
!!" Calvin said, "
What do you mean
??" I said, "
I would hate to hear some woman point at my genitalia and scream, "The myth isn't true!! You mean my family stopped talking to me because of THAT!!!"
What's you take on
Abortion
?: Wow Maria, this is probably the paragraph where people stop reading my blog, but no guts no glory they say. For anyone who is pro-choice, the misconception is that you somehow are "
Pro-abortion
" which is totally different. As a man, I feel funny even talking about this because I think that the male species should stay out of women's vagina's. For people who are religious and are anti-abortion, I understand your stance, but I just can never fully understand people caring so much about other people's genitalia. If Abortion was to one day be outlawed, it would be like it was back in the day when it was only available to the rich, and you would see a bunch of back-alley abortion places popping up. I guess my beliefs strengthened in college, when I knew a guy who was a hardcore anti-abortion activist that ended up bombing a clinic and killing 5 people.(
Kind of throws a monkey wrench in the whole "cherishing life" argument
.) But then again, like Scooter Libby talking to a reporter, I think I've said to much.
What do you hate
black conservatives
so much
?: Primarily because the are used as "
props
" for other republicans as a sign of the parties "
Diversity
" and it is kind of sickening. The same way a few years back when Fuzzy Zoeller made those racist statements about Tiger Woods eating "
chicken and watermelon
", to prove that he wasn't racist he carted out a black guy he called his "
friend
". Or this one time when I was switching channels and saw a black conservative woman on Bill O'Reilly's show discussing the negative effects of Hip Hop. This lady could have had legitimate arguments concerning the negativity in Hip Hop, but while she was agreeing with Bill like a house pet, she failed to understand that he was coming from a entirely different place in his "
critiques
" of said artform. Some people will say, "The Democrats aren't that great when it comes to black people as well, they take black folks for granted." Maybe so, but it is like being in jail and having the choice of two jailhouse roommates, one that occasionally puts his arm around you in a uncomfortable way, or one that wants to anaaly rape you. Both are fucked up, but god dammit there is a difference!! I have tried to understand the black conservative, hearing their explanation for being one because they like "
smaller government
" and hate "
tax and spend democrats
". Well guess what Tom(
as in Uncle
), this administration isn't "
small"
and these assholes are "
taxing and spending
" like a motherfucker!! So why are you a black conservative again? I kind of feel sorry for them though, because like the House negro who sings the praises of their master even though they are mistreated, or the battered housewife that is too scared to leave her husband and makes excuses for his sorry ass, it's all a shame.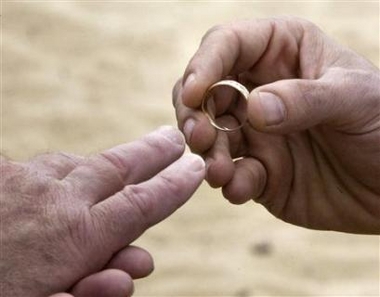 What are your thoughts on
Gay Marriage
?: Again, why should I care what two people want to do with their lives. I know you have heard the same tired bullshit, "
But they are sacrificing the sanctity of marriage
!" Give me a fucking break, with the current divorce rates and television shows like "
What silly ninny shithead wants to Marry my Dad
?", the "
sanctity of marriage
" is unintentionally funny like Lil Kim's performance in "
You got Served
!!" Not to go off on a tangent here, but the "
gay
" issue was the main reason why more black folks voted for Bush this time, and all those "
sweaty fucking preachers
" endorsed that "
Asshat in Chief".
Their sermons probably went like this: "
Ladies and Gentleman of this fine church, I know that many of you are struggling financially. Many of you have loved ones in Iraq, can't pay your bills, and all the programs that this president is cutting is pretty deplorable. Oh yeah, he is also like the worst environmental president by the way. But you vote for him for one reason, because if you don't ALL THE QUEERS WILL GET MARRIED!! AHHHHHHHH!!!!"
I suddenly feel like Lawrence Fishburn in "
School Daze
", People "
Wake Uuuuup!!"
This should be good, How do you feel about
George W. Bush?
: Maria, the man is a pair of fucking clown shoes to be totally honest. One of his first speeches, referencing the outgoing Clinton administration, he said that he would "
usher in an era of personal responsibility
." What a joke that he turned out to be, since the guy lacks the "
minerals
" to take responsibility for anything that has gone wrong so far. It's kind of funny when you think about the past couple of years,
Katrina, gay Escort Jeff Gannon, a badly going war, Harriet Miers, Tom Delay, soaring gas prices, leaking of a C.I .A agents name, "Scooter" Libby
, and a plethora of other shit. Then it gets even funnier when you think of all the bullshit fed to the public from this White House, "
John Kerry looks french", "Either you're with us or against us", "Freedom Fries", "He was for it before he was against it", the Swift-boat vets
, and whatever vomit inducing drivel you could rattle off. You know you are a world class fuck up when you have nut-bags like Ann Coulter and Pat Buchanan coming out against you.