As a lifelong hypochondriac, I'm the god-damned authority when it comes to illnesses and the symptoms that precede said illnesses. I've never had an STD, but I do know what the signs are if you do happen to stick your "
gyrating meat machine
" in a woman nastier than that monkey in "
Outbreak
", a nasty discharge less honorable than being unceremoniously released from the military, and a painful burning sensation when you urinate. I have a million of those fun facts swirling around in my dreadlocked noggin based on how paranoid I am when it comes to getting sick, that's why its easy for me to spot a true Hip Hop head immediately. Don't get it twisted, there are casual Hip Hop fans that indeed enjoy the music, but the "
Hip Hop Head
" is an entirely different animal. Here are a few tips to let you know if someone you love, or you, are afflicted with this lifelong illness.
The Ultimate Head Nod:
Let me break down a few head-nods for you because this can be quite the confusing endeavor. Ok, when people usually listen to jazz they have a sort of "
golf clap
" head nod, not forceful at all, just picture someone agreeing to you to a beat. When it comes to your standard rock music you have what I consider to be a "
calligraphy nod
" that looks like someone is writing in cursive with their head, and in harder forms of rock the person in question nods their head like they are breaking invisible boards with their heads. But a true Hip Hip nod is one where the head moves soulfully from north to south, the shoulders move as well, and a grimace is on the face like he or she just smelled one of Biz Markie's farts.
Playing Air DJ:
Rock aficionado's have the air guitar, Hip Hop heads have the proverbial "
Air DJ
" thing going on. This is more that just some random douche-bag acting like they are scratching records in mid air, a true aficionado of the art-form does so in an accuratefashion to whatever record is being played. Whether it is the end cuts of Rob Base and DJ E-Z Rock's "I
t takes two
", the beginning of Gangstarr's "
Take it Personal
", or Run DMC's "
Mary Mary
", a true Hip Hop head will work the imaginary turntables and fader with pin point precision.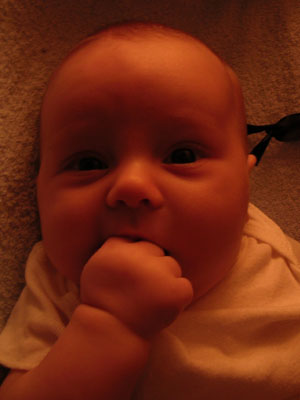 The "Clinched fist by the mouth" Technique
: A true Hip Hop head, when hearing a live rapper or an artist on tape say something lyrically amazing, it is usually followed up by the person in question putting a clinched fist in front of their mouth and either yelling "
Shit", "Woo", "That was dope
", or possibly "
Did you hear that??
" I've been though more area codes than Ludacis' tour-bus, and it is my belief that people everywhere do this.
Calling out a DJ:
Sometimes it isn't enough for a DJ to play decent Hip Hop, he has to know what part of the song absolutely can't be left out. For example, leaving out fatlip's verse in "
Passing me by
" is cause for a beat-down, the opening verse to O.C's "
Times Up
", Busta's verse in "
Scenario
", not playing the part where Slick Rick says "
Cover your mouth because you almost choke/ You see the mailman's dick way up your wife's throat
" might get your ass kidnapped, a DJ has to know these things. It's been my experience that if a DJ does some of these non-forgivable turntable infractions, the resident Hip Hop head will call him on his utter incompetence.
Name that Producer:
We all have our signature style, Jordan drove to the hoop with his tongue out, Spike Lee has his signature "
crane shot
" in his flicks, I constantly talk about my small dick and my fear of cuddling on this blog, we all have our own style so to speak. Hip Hop producers aren't any different, so you can constantly see a Hip Hop Head having this conversation with himself when a random song comes on: "
Is this Pete Rock, it sounds like Pete Rock. The horns are chopped up, the driving beat.. who is this.. Oh shit, this is Premo, the various samples of rappers voices, man I'm slipping!
!"