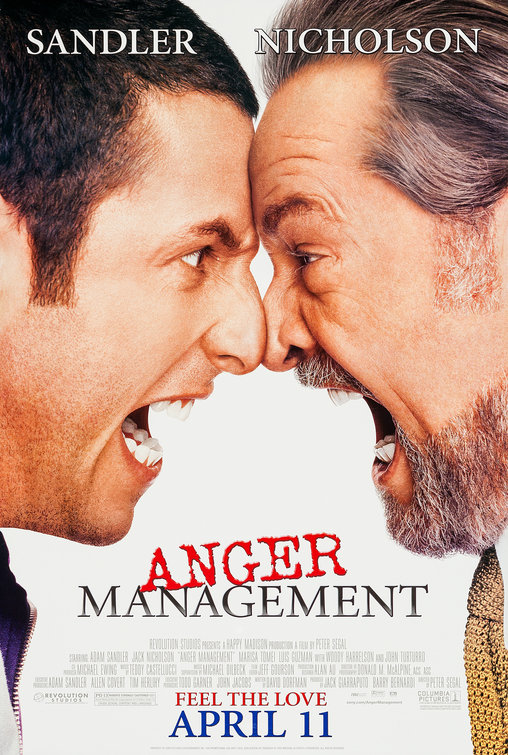 I realized this weekend that becoming a more kinder and gentler HumanityCritic will take some time. Let me explain. I have a friend who is a shrink and she was telling me that I have anger issues(no shit), and that I should practice going a week without cursing someone out, or making fucked up comments to them. I figured it was simple enough, I can be a all around nice guy for a week. Boy was I wrong, and a week of being nice blew up in my face in the course of a weekend.
Neighborhood kid:
Ok, this guy is 20 but he acts like a kid. I showed absolute restraint towards him after he did the following things to me.
1
)When I was pulling into my neigborhood he was right behind me, so he hit the accelerator and jumped right in front of me. This is a residential neighborhood by the way, and he damn side swiped me. I did nothing, restraint.
2)
Then he was speeding down my street and not only left a ugly skid mark in front of the crib, but damn near hit my car..
When I lost it
: I was pretty proud of myself that I didn't curse the young man out. I felt that I could show restraint, and be a calm and mild mannered part of society. That was until Saturday, when his friends were playing basketball in the street. I approached them with my car trying to pass, they see me and they don't budge. I politely honk the horn and they still don't budge. (
Devil appears on shoulder
)
Devil
:
Hey Critic, this cat thinks you are a punk. By cutting you off, leaving skid marks in front of the crib, now his ass won't get out of the way. handle that
! I jump out of the car and yell, "
Get your motherfucking asses out of the street!! Would you like me to move you
?? They promptly moved out of the way and I heard one of them say, Dude, he's pissed". As I drove off i realized that I had just pissed away that good deed by acting all postal. Shit.
Getty Mart Dude
: OK, I have given this guy so much rope that I had to strangle him with it, albeit verbally. I didn't realize how much shit I took off of him until recently, so when I blew up at him it was due to months of nonsense that came out of his mouth. For one thing, when I enter the establishment he says "Yo-Yo" in a mockingly stereotypical fashion. Then, I don't know if he did this on purpose, but he would ask me questions about race while wearing a t-shirt with the confederate flag on it. I shit you not. Lastly, I bought 3 dollars worth of gas to put in my lawnmower. When I paid the money he said, "
Who puts 3 dollars in their cars nowadays, are times that rough
??" I pointed to the gas can on top of my car and said, "
It is for my lawnmower you inbred jackass
."
When I lost it
: I went to his establishment to get some gas and he repeated, "
Are you going to put three dollars in your tank again?? Ha, ha
". I then issued the following diatribe. "
Motherfucker, how many times are you going to say the same ridiculous shit?? You know I was getting gas for my lawnmower! Or are you so socially retarded that is all your silly ass can come up with?? Oh, and if you ask me anything to do with race wearing a confederate t-shirt I'm going to choke you with it!
" He told me never come back but I knew that was a fake threat because I'm cool with the owner. This morning when I saw him he simply said "
How much gas are you getting
?"
Ex Girlfriend
: This particular ex girlfriend I am cool with so this is going to be difficult. OK, I have been letting her slide because for a long time she has said that she broke up with me, which is technically the truth. But the problem is she tells anyone that will listen that particular fact, and she declares it with a sort of weird glee. This has been bothering me for some time but I never thought it was that important to address it.
When I lost it:
I went to a function where she was attending and she went into the story of her breaking up with me in front of a group of strangers. I felt like Mike Tyson when he was being interviewed by Barbara Walters and Robin Givens was telling her how much of a monster he was. I interrupted her and said the following: "
I have been hearing you tell this story over and over and its time to clarify our past relationship. The only regret is that I wasn't cold hearted enough to break up with you months before. The relationship was wack and you literally bored the shit out of me, I was a coward at the time but I sabotaged that relationship. Do you know who was the happiest when we broke up? Me! So please, when you tell that story keep that in mind."
She called me and told me that she would never mention that story again.
Childhood Nemesis
: When I was a kid I knew this guy named Steve. Steve was cool with my group of friends and he seemed like a pretty cool guy. Steve was also known for getting into fights so we knew not to mess with him. One day we are playing football and I guess Steve was pissed at me because I had tackled him extremely hard. Steve got in my face and I stood there like "
What
?" He then hit me in the face three quick times knocking me down. I was 10, and not yet skilled in the sweet science of boxing, so I was on the ground tearing up from the ass whipping. Fast forward 20 years and I have seen Steve many times. He has been cool, but he tends to mention that particular fight which happened more than
20 YEARS AGO
! He says, "
Boy did I beat your ass that day"
and similar sentiments like that. The reason I haven't really responded is because Steve is currently a drug addict, and I feel that God has punished that poor bastard enough.
When I lost it:
This past weekend I see Steve in my neighborhood bar with some of his druggie friends. He says, "
HumanityCritic, whats up
?" I am nice and greet him back. Over the course of a few minutes he tells his friends how he beat my ass, and that I "
cried like a bitch
." I can feel myself getting mad but I try to think about things that bring me peace.(
i.e long walks, flowers, the end of Jah Rules career
) After he goes on for about 10 more minutes the following diatribe comes out of my mouth. "
Motherfucker, how pathetic do you have to be to talk about a fight that happened more than 20 years ago, when we were eleven for Christs sake?? Get over it! But Steve, a lot has happened in 20 years, a brother has gotten stronger and tougher, so what do you say we go outside so I can show you my progress. Bring your dope fein friends too just to make it interesting. What do you say?
?" Steve made a comment that I should calm down and walked away and that was that. I bet I won't be hearing about any 20 year beat-down anytime soon.
Damn, a weeks worth of progress pissed away in one weekend. My shrink friend is reading this so she knows the setback I had. I guess its back to the drawing board.