When it comes to predicting the eminent downfall of the relationships of my friends, I am truly on some Nostradamus shit. I'm not truly clairvoyant, because if I was I would randomly touch hot women to see what my chances were of penetrating them, but I have a sort of sixth sense about doomed relationships. My power doesn't work on me though being that my taste of women over the past couple of years has spanned a kleptomaniac, a devil worshiper, and a woman who didn't believe in voting(
the worst
). Hey, I'm not even one of these "
crab in the bucket
" dudes who wishes bad things on my friends because of the small amount of women who have seen my penis recently, I really do wish happiness on them. But I have a gift, like when my friend Gary asked me to be honest about a new girl he was seeing and I said that she seemed like "
she's been around more than Tupac's tour-bus
", he laughed off my opinion as just me "
trying to be funny
." So I wasn't surprised when he informed me a few months later that, well, I'll quote him directly: "
She fucked my daddy Dawg!!"

Or the time I told my friend Miles that I thought his girlfriend was a closet lesbian, of course not by how she looked and no I don't have "
gaydar
", but the mere fact that she stared at more titties than I did and seemed a bit too passionate when she said "
That could never fucking happen!
" when discussing the plot of "
Chasing Amy
" was a dead fucking giveaway. So you can guess that I wasn't surprised a few months later when Miles told me that his lady had left him for a woman who resembled James Gandolfini. I have a fucking gift man, at least I thought, but an ongoing relationship with my friend Andre and his porn-star girlfriend is turning me into a god-damned fraud.
Last year I talked about my friend Andre and his relationship with a famous black porn star, of course it was awkward when we met because I had touched myself inappropriately while watching her work, but I never thought they would still be
together
. I figured either she would get tired of having sex with a guy who didn't have a baby's arm as a phallus, Andre would suddenly become outraged at her profession, or maybe he would get tired of "
hitting the sides
" like a game of bumper cars after she gets off "
work
". Well they are still together, as I recently found out when we all went out for sushi, so I guess my fortune telling skills are officially over.
As we laughed and I stared at her cleavage, watched her mouth and had flashbacks like a Vietnam Vet of the many scenes she was in, stared at her breasts some more, tried to stay seated because of the "
chubby
" she was giving me due to her inappropriate flirtations, I sat there and listened to her tell me the "
In's and outs
" of the business.(
In's, outs, porn. get it
) I sat there crippled off of the stories she told me, of course I never thought about being in porn flicks, but like a woman who sees her uncircumcised lover's penis for the first time, things change when you are presented the uncut version of things. So talking to her, not that any of you would have to worry about it anyway, she made sure that I will never become a porn star. Here are a few reasons why.
I'm a Germaphobe:
Don't get it wrong, I'm not like Howard Hughes where the shit cripples my whole being, but I've become pretty germaphobic in my 30's. Case in point, if I'm at a restaurant and I don't have that anti-bacterial stuff, I'll go to the bathroom and open the door with my foot, use the sink handles and the soap dispenser with paper towels, then open the door again with my feet.(
Lord knows how frustrating it is to do all of those things only to see a guy you know who wants to shake your hand. Fuck!! I gotta do that shit all over.
) So you get the picture, I'm pretty bad, so I'd imagine that your standard porn star would have to be free of a neuroses like mine.
I'd be a nightmare to my co-stars, wanting to see their paperwork so they won't give me something that I can't get rid of, refusing to work with them if they were coming from another "
job
", and if after the "
money shot
" if she tried to kiss me I'd probably scream out "
Ewww, get the fuck off of me!!
!" Not to mention me asking them "
what that redness is from?
", screaming "
Cut, Cut!!
" and pointing at their genitalia and saying "
What is that Smell?? That smell!!
", and possibly me wearing two condoms coated with a thin layer of crazy glue might freak people the fuck out.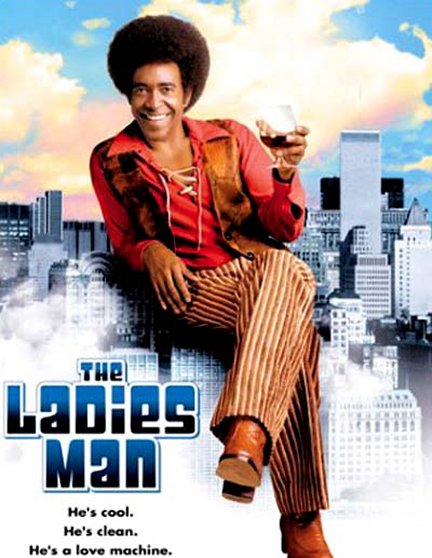 I'd be an insensitive lover:
Don't get me wrong, when I'm in a loving relationship I am what some men might describe a "
sucker for love ass trick
", Sade, candles, lovely dinner, and if the mood is right I might cry in my lovers arms immediately after I ejaculate asking her "
Why didn't my father ever love me??
" I'm only saying that I'd be an insensitive lover if I was a porn star because I knew how I was when I treated my genitalia like a roulette wheel when I was in college. To say that I was an insufferable prick would be an understatement of gigantic proportions.
I could see it now, being in a sex scene where the woman is panting loudly, screaming "
Ouch-Ouch-Ouch-Yeah Daddy!
". I know I'd respond by stopping my thrust, grabbing her lips and saying, "
Shut

-

the

-

fuck

-

up

!! Last week you were with a dude who's genitalia is in the Guinness Book of World records, I know I'm not doing any damage back here!!
" Other times, when the actress playfully asks "
Ohh, do you want me to *

insert sexual act here

*?"
I would look at her like she was crazy and break character by saying, "
Of course stupid ass, people aren't watching this shit for the cooking tips!!
"
Two's company, and another penis is just creepy:
I guess the reason you will never hear me tell teenage ".
.and then me and my friends took turns on the her
" stories is because I can't "
perform"
if another penis is within 100 meters of mine. In High School, when this chick was giving up her body like a kamikaze prostitute to a group of my friends, I would always try to cut a deal with the young harlot in question by attempting to get some "
one on one
" time with the doors locked. The guys didn't go for it, and apparently whores hate to snuggle, so I never was apart of any teenage deviant sex acts.
This doesn't stem from any sort of homophobia, hell I almost caught an assault charge defending the rights of a homosexual classmate in college, but like being unable to urinate as some asshole talks to you in the urinal over from you, it is virtually impossible for me to "
accomplish the mission
" so to speak. I'm well versed in the world of pornography, knowing how common it is to see two men filling out some porn starlet like a Radio Shack application, but if another man inadvertently touched me while I was in "
the act
" or somehow our privates touched, I would be in the shower for an hour scrubbing myself vigorously with an SOS pad.
They'd be the shortest flicks ever:
Being that I haven't had a legitimate girlfriend since the Clinton administration, and since this blog garners me no questionable ass whatsoever, I think if I became a porn star it would be safe to say that Superman wouldn't be the only one who comes "
faster than a speeding bullet
". But like most kids who grew up chubby, I would not only learn to embrace that particular shortcoming(
pun not intended dammit
) but I would see it as a source of comedic entertainment. Just think about this, I'm making out with a luscious actress and during foreplay you hear me go "
Ahhhhh
" and you hear her go "
Oh no you didn't!! Oh Hell No!!
" Of course what would follow would be me giggling like a school girl, shrugging my shoulders, and like a kid caught in the cookie jar, looking to the camera saying, "
Whooops! My bad!!
"
Actually, to honor my pre-ejaculation brethren world wide I would market a series of porn flicks entitled just that, "
Whooops!! My Bad!!
", with a collection of movies so brief that people would think my feature length works of art were just porn previews of other movies. Yeah, I could never be a porn star, but if I did I would follow the "
Whoops
" series with a porn box set entitled "
So what?? I got mine!!
" It should be a hit.