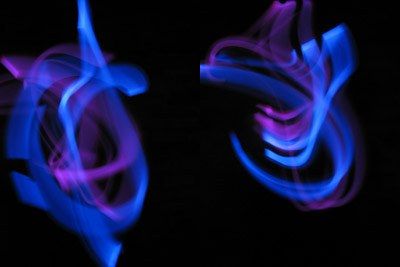 A little while ago my friend Andre, his girlfriend, and I went to New York together to attend a big party that some people in Andre's girlfriends line of work were having. For the sake of the story lets call her "Jane" since I feel uncomfortable revealing her true identity because the mere fact that she is a porn star. To be totally honest I am shocked that her and Andre are still together but I am happy for them.(
I talked about them before here
) The only problem is that when I hang out with them I feel very awkward knowing that I have "touched myself" to some of her "earlier work, but the awkwardness quickly disappears when I realize how cool she is. Then again, the awkwardness always seems to resurface when she winks at me and flashes me her tits, but I digress.
When we arrived in New York she rented out a apartment in Manhattan where we could stay. As it sounded like a Nascar Pit Crew was in the bathroom with "Jane" as she got ready to go out that night, Andre and I waited patiently by playing some Playstation. Minutes later she came in looking like 5 and a half feet of Dirty sex, so I desperately tried to hide my "chubby" from everyone in attendance. For some reason she wanted to watch us play video-games so she just sat there for a few minutes and looked on. See, Andre and I were playing a game called "Hitman Contracts" where you go on these missions where you put "hits" on people. The object of the game is to not only kill the target desired, but to do it with absolute stealth, trying to go virtually unnoticed. Andre is pretty good at it, he always maintains a "Master Hitman status". I on the other hand don't believe in stealth, and usually go in "Guns ablazin'" not giving a solitary fuck who sees me when I take someone out. So basically I usually maintain a "Mass Murderer" rating.
"Jane" watched our conflicting styles and said the following: "
Andre, how you play says alot about you as a person. Patient, Meticulous, willing to follow rules. HumanityCritic, your playing style tells me that you are indeed impatient, Brash, cocky, breaking rules whenever possible
." I figured she was right, but it was hard being psychoanalyzed by someone who was probably on camera being triple penetrated a day earlier, but I kept that thought to myself.
We arrived to what would turn out to be a rave, mixed with her porn star friends and the general public. As I walk in, the nauseating sound of techno music infiltrates my ears and I kept wanting to run back the fuck out. Andre looked at me and basically read my mind and started giggling. My mood suddenly brightens when I see women in their mid 20's dancing with each other, touching each other, waiving around glow-sticks, and probably high as hell off of Ecstasy.
We reach a table in the back of the club where "Jane's" friends are, pornstars that I know all too well. I am never for a loss for words, but I found myself trying to be overly PC around these porn actresses. I mean, I didn't want to say something like "
I masturbate to you four times a week
", or "
The scene with you, the three guys, and the female midget is some of your finest work
!" I spent the next few minutes giving out hugs, shaking hands, and getting kissed on the cheek by women who are part of regular viewing habits. The weird thing is, as I thought about all the sexual fluids that all of these women encounter on a daily basis, and the mere fact that I was shaking their hands and being kissed by them, I suddenly became a huge germaphobe. I think I spent 10 minutes washing my hands and wiping myself off with some wet wipes, not one of my finer moments.
I break away from the group and start walking around the club to see what kind of mischief I could get into. I suddenly get ambushed by a chick who looks like Cree Summer from "A Different World" and a couple of her friends who look like they came straight from a ghetto Woodstock or something. She just started dancing with me, dancing totally off beat, the she gave me some Ecstasy. She said, "
Go ahead, take it. Take it!
!" Looking at her lovely scoops of flesh protruding through her blouse I did what any self respecting man would do. I fake took the pill, actually throwing it in back of me.
I know I looked silly, dancing with a group of girls to music that I absolutely despised while they were waiving glow-sticks, but I felt like less of a dork when I thought about the dirty hippie sex that I might have later so I danced my techno hating ass off. I briefly left the ladies to get some drinks. As I sat at the bar a 60 year old man told me how much he liked my dreads and I quickly thanked him. He said, again, that my dreads were beautiful, so I thanked him again. I momentarily took my scull cap off and he begged me to keep it off because my hair looked "so nice" then he proceeded to stroke my hair. In a outburst of rage I shook him off of me like he was a swarm of bee's and screamed, "
Get your motherfucking hands off me!!
", scaring the shit out of any nearby patron. The funniest part is that that 60 year old man ran away from me like I had just pointed a gun at him.
I get the drinks and come back to the ladies I was dancing with earlier. Its weird, the ladies talked like Valley Girls and for some strange reason I started talking the same way. I didn't know if it was because i was drunk, or it was my desperate attempt to get a piece of patch, but I really spoke that way. When Andre came by to give me a shot of liquor he made everyone laugh but me when he said, "
You don't need to use a fake voice to sound white, just use your natural voice motherfucker
!!" I so wanted to make a joke about his girlfriend's vagina having an echo but I decided against it.
I was getting drunk fast, and I think that one of those tree-hugging, PETA loving chicks slipped something in my drink because I suddenly felt "loopy" and had the sudden need to touch people. I return back to the table where the pornstars are and I start giving them massages, and talking absolute shit. This beautiful night at the rave came to an end when some guy was harassing Andre's girlfriend. In my fucked up haze all I saw was Andre arguing with some guy and the guy getting in Andre's face, I was the only person that saw the fear in Andre's eyes. So to save his manhood before he got beat up in front of his lady, I rushed over(
actually it felt like slow motion
) and punched him as hard as I could in his chest(
body blows are physical ways of expressing to someone that they have just fucked up
), then I grabbed him by the throat and threw him over the railing.(
The railing was only about 8 feet off the ground
)
**Sidenote**
(
One of Jane's friends has this incident on video and I really want to put it on my blog but I don't want to incriminate myself. Also, the guy I punched is a famous pornstar in his own right
.)
Soon after that we got outta there, but people actually thought I had done the right thing so I didn't feel like a complete asshole. Sometime during that night, without my knowledge, "Jane" had invited the girls that I was dancing with back to the space she was renting. OK, that was awkward but I figured that I would leave at least one of those glow-stick waiving broads unsatisfied. My dreams were quickly darkened when we get back to the apartment and I discover that the women that I was dancing with were lovers, all three of them! At first I thought they were saying that because they didn't like me, but when they started going down on each other right in front of me that was a dead giveaway that they were honest to goodness lesbians.(
Fellas, I mentioned something about "joining in" but they weren't having it
)
So there I sit, watching three lesbians go at it while "Jane's" fake orgasms from the neighboring bedroom makes their way into my eardrum. Before I could articulate how much "This sucked" I fell asleep pitching a serious tent in my shorts. I must be the only dude that can't get laid at a porn gathering.