I don't know what it is, but my friends, or the girlfriends of my friends, always try to hook me up on blind dates, As much as I refuse, they always say, "
But she is just like you, you two would look so perfect together
!." Usually I know better, but I am so easily manipulated by their erection inducing descriptions of the woman in question, the next thing I know I find myself somewhere I thought I wouldn't be, on a blind date. Here are a few examples of Blind dates gone horribly wrong.
Scared Shitless
: This particular date was orchestrated by a neighbor of mine named Marisol, who claimed that I needed a "
good woman in my life
." The plan was to meet this woman named Gloria at her house at 8:30 and take her out for a night on the town. I arrive there, ring the bell, and Gloria answers the door. As soon as the door swings open her beauty leaves me speechless, I even forgot my name for a brief moment. She tells me to wait in the living room for her as she finished getting ready. I probably didn't sit there for five minutes when her 3 brothers came in the room and sat all around me. This guy named Hector said, "
You are taking my little sister out on a date? You better take care of her or we will kick your ass Homey
!" The other brother named Luis stood in front of my face and said, "
Do you know what I did to the last person that broke my sisters heart? They can't find that motherfucker now
!" The third brother, the one that looked the toughest out of the previous two brothers,named Juan said, "
What would you do if we started to beat your ass right now
?"
My brain to my Lips
-"
OK, don't say anything stupid, say whatever you can to avoid getting beat the fuck up
"
Lips to Juan
-"
I guess I would have to beat all three of you the fuck up, in your living room no less!"
Brain to Lips
-"
Aww man!!"
They proceeded to flash me their guns, and we talked shit back and forth for the next few moments. Gloria comes out and says, "
HumanityCritic, are you ready to go
?", which had to be the sweetest sound I had ever heard in my life. Hector told Gloria, as we were walking out, "
Yeah, this guy is OK. Have a great time
!" As we were walking out Gloria said, "
I hope my brothers didn't scare you, they could be overprotective sometimes
." I said, "
They were alright, even though a few drops of pee did come out
."
Kissing Cousins:
This date in question was hooked up by one of my best friends, who met this woman in one of her classes. The woman's name was Jane and I was supposed to pick her up so we could have dinner, and we would freestyle the rest of the date. From the first time I saw her we kept saying to each other how familiar the other looked. We just knew that we had seen each other before but we couldn't figure out where. The date was marvelous, the deep conversation, the eye contact, there was a certain vibe between the two of us which was unmistakable. I remember us saying to each other how much we wanted to kiss, but for some reason we didn't. Then we were discussing where we were originally from. I told her that I was originally from Virginia, and that I had lived here most of my life. She proceeded to tell me that she was from Sumter, South Carolina, and that she had just moved from there a couple of months ago. I said, "
My father is from that same town, what a coincidence. Matter of fact, I was there last summer for a family Reunion
." She said, "
I had a family reunion last summer also, that indeed is a coincidence
." We both paused for a few moments and I blurted out, "
You weren't at the "Critic" family reunion were you
??" She dropped her head in disgust and said, "
That's where I know you from. I think we are cousins
." The only profound thing I could fix my lips to say was, "
Ewwww, that's gross
" Granted, we were probably something like 8th cousins or something, and the chances of our children having 4 eyes were slim, but the whole "cousin" thing killed the mood. The rest of the night we hung out, had a great time, but all the talk about "
how much we wanted to kiss each other
" was dead.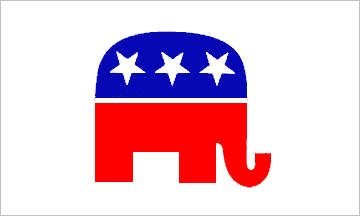 Black Republican:
I am pretty sure that most people have what they call "Deal breakers" concerning who they date. I have a few:
1:
Don't be a dumbass
2:
Have a pretty good taste in music and movies
3:
Good hygiene
4:
Don't be a whore
and 5:
Don't be a republican
That's simple enough right? OK, a friend of mine hooked me up with a woman named Julie who he said I would "absolutely adore". I pick Julie up and we go out for some dinner and a few drinks. The date started out innocent enough, both exchanging tales of our upbringing and talking about our parents. Then, like a slap in the face, Julie started blurting out some of the most vile drivel that could come out of ones mouth. For one thing she was talking about black people like she wasn't black, saying things like "
Those people need to get their act together, living like savages
!" I am pretty sure you could have parked a SUV in my mouth because of how shocked I was. Then she proceed in telling me that, "
affirmative action was taking positions away from hard working white people who deserve it more than they do
." This is coming from a 25 year old black woman, just remember that. Even though she talked about how much she liked giving mouthhugs, and you know I love that, I did what any self respecting black man would do in that situation. I got up and acted like i was going to the bathroom, slipped the waiter the money for our dinner, and left her bitter self hating ass there. Yeah it was wrong, yeah my friend was pissed at me, yeah the woman in question left nasty messages on my phone for weeks, but boy did that feel good though.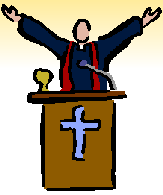 Jesus Freak:
My friend Danny had knew a girl that was in a rock band that he liked, and he knew that we would hit it off. The girl's name was Deidre, and when I picked her up for our date she seemed cool as shit. As I drove she said that she had a surprise for me, and that she had our night planned out. Shit, I envisioned some Darling Nikki shit, where we would go back to her place where she would violate me 52 ways to Sunday. She directs me to this old building, so I park the car and we start to approach. As I open the door all I hear was screaming and moaning, immediately I think to myself, "
This broad took me to a swingers club! Sweet!
" My hopes and dreams of debauchery were quickly dismissed as I see a pulpit, a preacher, and about 40 people holding bibles. Not only did I walk in on a church service, but it seemed that I walked in on some David Koresh, branch Dividian shit. Laying hands on people, people passing out, convulsing like they were having a seizure. I thought that we were going on a date where I would tell a whole bunch of corny jokes, and maybe i would give her some unsatisfying sex later, I didn't sign up for this shit! I told her that I was "outta there", and as I was leaving the whole place started yelling "
Sinner! Sinner! Save yourself! Sinner
" I then turned around, flipped them the finger and said, "
Fuck Yall!"
I left there like it was a Klan meeting, racing towards Danny's house to curse him the fuck out.