I was having a conversation with a friend of mine where she expressed disgust concerning all the weird people in her life. That got me thinking about all the strange but interesting people in my life. Instead of being disgusted, I am kind of intrigued at what makes these people tick. Instead of deleting these people from my life simply because of their idiosyncrasies, I'd rather keep these interesting people in my life, as long as I am out of harms way. Here are a few people in my life that walk to the beat of their own drummer, and that's a understatement. If you have any "interesting people" in your life, by all means comment on it.
Keith
: Keith is a guy who was a surrogate older brother to all of my close friends when we were kids. We all looked up to Keith being that he was about 4 years older than us, and being that he was a professional skateboarder was the coolest thing in the world to my group of friends. He would show us tricks, and encourage us like most mentors do. Sounds like a touching, heartwarming story right? Not quite. Fast forward 17 years and Keith is basically the same guy, seriously. I see him in local bars occasionally and his main topic of conversation is skateboarding. I have tried to purposely shift the conversation to something totally different but someway it segues into skating. Talk about the weather, he says how nice it is to go skateboarding. Discuss politics, it somehow becomes a conversation on the politics of skateboarding and the police harassment of said skateboarders. Keith had a cookout at his house and when I arrived there he had a half-pipe(
skateboard ramp
) in his living room where we skated the majority of the time.(
Granted, I skated it, was in a skate video that he was filming, and had a great time. That's beside the point
) His passion is obsessive, but also it is kind of inspiring. To love something so much where a considerable amount of time is spent thinking about it is really the "love of your life".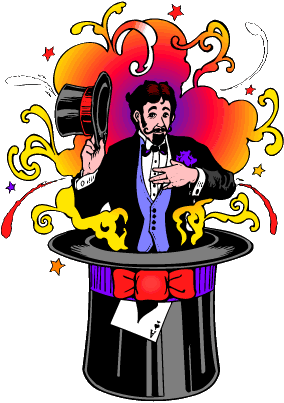 Mitch
: Mitch is a dude that I ran with as a teenager, certifiable crazy son of a bitch. Mitch was into magic, and he was a great pick-pocket. We used to hang out and go to the mall, and this motherfucker used to have at least 15 wallets on him that he had just lifted from some unsuspecting customer. Being that he was knee deep in criminality, it surprised me when he informed me that he was becoming a police officer a few years back. I thought maybe he had turned his life around and decided to be a law abiding officer, getting rid of the filth on my city's "mean streets". One conversation ruined that image completely, as I learned from Mitch that he had to be one of the the dirtiest cops in my city. He apparently takes bribes from certain drug dealers and he also looks the other way when it comes to prostitution. He has told me stories where he let a hooker go if she "serviced" him that night. I have warned him about his behavior, but when I do he kind of looks through me and gives me phony nods of agreement. Another interesting tidbit about Mitch: His cousin had gotten killed in a drug related incident and the suspect was still on the run. A week later the suspect was found in a alley, with 14 shots buried inside him. Not saying that Mitch did it, but it makes you wonder.
Lucy
: Lucy is a Mexican American woman raised somewhere in California. She is beautiful, but by her demeanor and her rough mannerisms you can tell that she has had hard times in her life. Lucy was part of a girl gang in L.A where she has had several family members killed, and she has been in and out of prison. I can't tell you how many times Lucy has told me, while we were sitting at a bar, how it feels to "
kill somebody
". She is strictly a "bar friend", but her stories about death and gang life are kind of scary, but at the same time interesting. I made the mistake of giving her my number because how she stated that she didn't have many friends. Boy, was that a mistake. She would call me like 3 in the morning, drunk, talking about how fucked up her life was, crying and whatnot. I saw her and she told me that she was interested in me, but I turned her down simply by saying, "
You have been in prison, been in a gang, and the other day you "drunk" called me. I'm not trying to be the "girl" in this relationship
." She laughed, and about 5 minutes later she had pulled a knife on some chick that looked at her funny. That's my Lucy!
Jake
: Jake is a Vietnam veteran on some bona fide "Rambo" shit. The guy has received several medals based on his heroism and his leadership during his time in battle. I have to admit, I want to be in good shape at 57 years old as he is, the guy is solid as a rock. I met John because he is a bounty hunter, and since the asshole who killed my boy Buddy is still out there somewhere I felt the need to get some assistance. I know I should contact Buddy's family, and that I am going about it the wrong way, but I just want to honor my dear friend because I feel he would do the same for me. When I first met John he was telling me about all this cool surveillance equipment, phone tapping tools, and his "top 10" ways he finds a "perp". He is so committed to his job that before physically I met him he had found out information on the guy that killed my friend, from his medical history, the name of his girlfriend and his close friends, and he put a running tap on his mother's phone. I was impressed. His commitment was impressive, obsessive but also impressive. We are becoming fast friends, and he digs my sense of humor, until I suggested that I should call him "
Magnum P.I
" and that he call me "T.C."(
For all you Magnum P.I fans out there
) I guess his humor stops at me comparing him to Tom Selleck, go figure. But the best part is that he said I could go with him when he picks that asshole up, so I will be documenting that whole ordeal on this blog. Stay tuned.