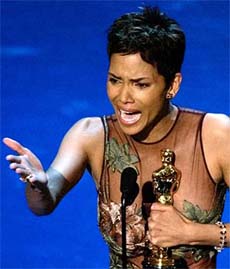 Let me explain this for a moment. For the last year and a half, something that many of you will experience possibly, I have had a handful of people plagiarize my writings on their blog and attempt to pass them off as their own. I caught one culprit by accident by simply browsing other blogs, I caught 5 other's by using the site "
Copyscape
", and random emailers alerting me of said offense are responsible for 12 others that I'm aware of. So, because of a few hits I tracked back off of my stat-counter, I found myself on a message board where someone again tried to
pass something off that I wrote as their original work
. One of the commentators of this message board called them out, exposing the fraud, and that I am grateful for. So,
Cris2ferJ
, not only have you won the first "
catch a plagiarist of Humanity Critic
" Award(
bravo
), but you have already inspired a contest that will last pretty much forever.
The contest, for those willing to participate goes like this..
*Those who hip me to people plagiarizing my material will not only get*
1. A full length shout out and I will promote the shit out of your blog or any cause you want me to(
on this blog that like only 4 people visit and shit
),
2.You will also receive a HumanityCritic T-Shirt that I can't seem to give away.(
The logo that is on the shirt is below
)
So good luck, again I want to thank Cris2ferJ, and for those who don't want a t-shirt with my ugly mug on it I'll just say this: "
Stop bitching you ungrateful sons-0f-bitches, it's free!!"