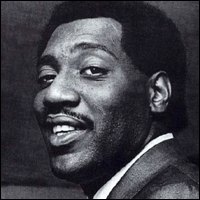 I can't front, after performing with Saxophone Willy's band last week, I thought that the days of receiving insincere input from him was over. I thought, based on his childlike exuberance concerning my blog last week, that he would be more pro-active when it comes to the only weekly blog post that features him. At first, after I tried for the past few days to reach him and didn't get a response from him, my new found hope waned a bit. But then I remembered how elusive I can be when it comes to getting back with people, so at the end of the day I wasn't that worried about it. That's when I got a cryptic voice mail from Willy to meet him at one of our local malls, at a specific bench, at a specific wing of the "
monument of consumerism
", as the Brodie's character in "
Mall Rats
" would say. It did seem weird, but maybe he was going to introduce me to a jazz legend, my mind was racing with the possibilities.
When I got there I saw Willy nervously looking around, giving off the impression that he hadn't shaved, slept, or bathed in days. I said, "A
re you alright Willy? Why didn't we meet in the jazz club??
" Still looking as nervous as Dick Cheney in a confessional, he said "
Look kid, we couldn't meet in the club because I owe a few cats an extremely large amount of money.
" Before I could ask him what artist he had for me this week he quickly said, "
That's why I asked you here kid, do you think you can help me out??"
"
Sure!
" I said, "
How much do you owe exactly??
" I won't go into how much he said, but the amount that did come out of his lips was not only a 5 digit number, but a number equalling the salary of someone doing alright for themselves. Not only did I not have that amount, he refused to even accept a minuscule fraction of said amount, so I just stood up and said "
Sorry old man, I can't fuck with you!
" and started to walk off. Then, just for shits and giggles, I turned around and said, "
Give me an artist, any artist. Humor me.
" He looked up and said, "
Otis Redding!
" I shook my head based on his constant habit of giving me artists that I was already familiar with and said, "
Thanks. Stay out of trouble, try not to wind up in some fucking desert somewhere, or in someone's goddamned trunk!!
"
That being said, Otis Redding, Jr was born on September 9th, 1941 in Dawson, Georgia. Growing up singing in the church choir, he become something of a local celebrity based on the countless talent shows he was able to win. One of the most recognizable voices in soul, he got his start in the music business by touring with Johnny Jenkins and The Pinetoppers. On Stax records, he dropped such gems as "
Mr. Pitiful", I Can't Turn You Loose", "Try a Little Tenderness", "(I Can't Get No) Satisfaction", "Respect",
and so many other classics it would take me all day to list them.
Otis Redding, along with 6 others, were killed when their plane that they were travelling in crashed into Lake Monona in Madison Wisconsin on December 10, 1967. The only person to survive was a member on Redding's back-up band, Ben Cauley of "
The Bar-Kays
" For a great Otis Redding song, and one of my personal favorites, go to my
myspace
page and check out "
Try a little Tenderness
"